FS: Carbon wheels. Easton, Reynolds.
---
Reynolds DV46 ultralight tubular rear. I used this mostly just for hilly road races, has a campy freehub body on it now, but can fit a new shimano for an extra $25. The extra decals were removed to reduce weight, but it's in excellent condition, true, no cracks, very little brake track wear, etc. asking $450.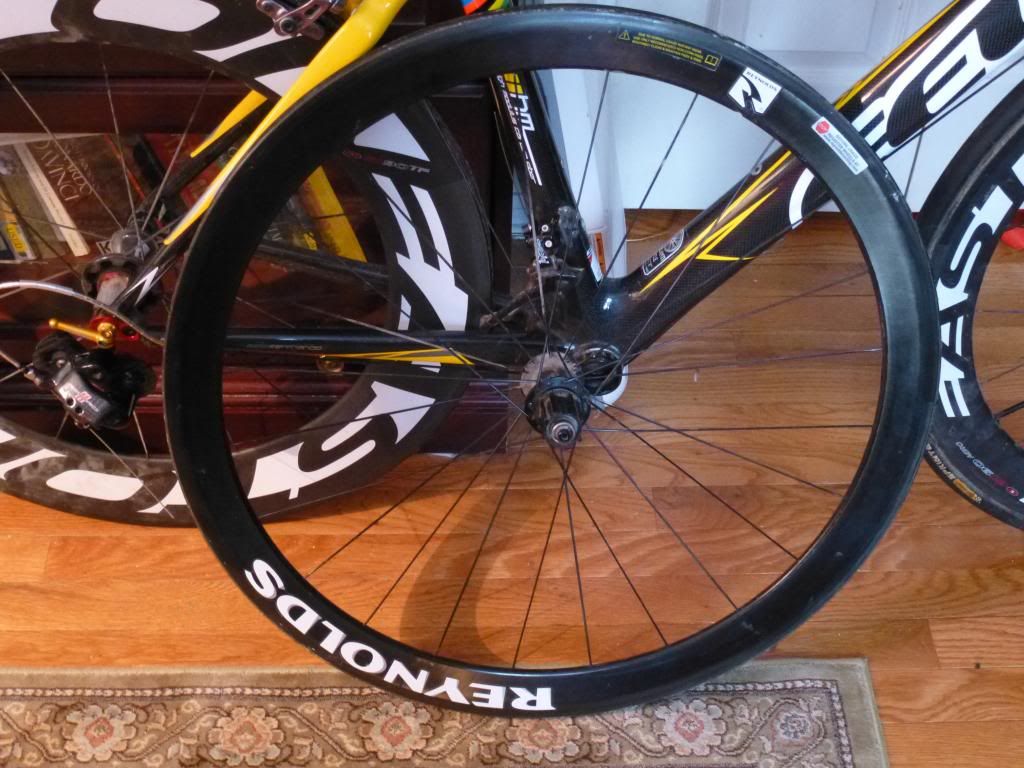 Easton EC90 TT rear. Glued up a few times, and used in a couple flat crits, but thats it. Has very low milage. Ceramic bearings and weights only 798 grams for a 90mm wheel. Very fast wheel, Campy freehub body, but shimano is easily fitted, and will accept the cheaper R4 bodies. $525 obo. tire not included.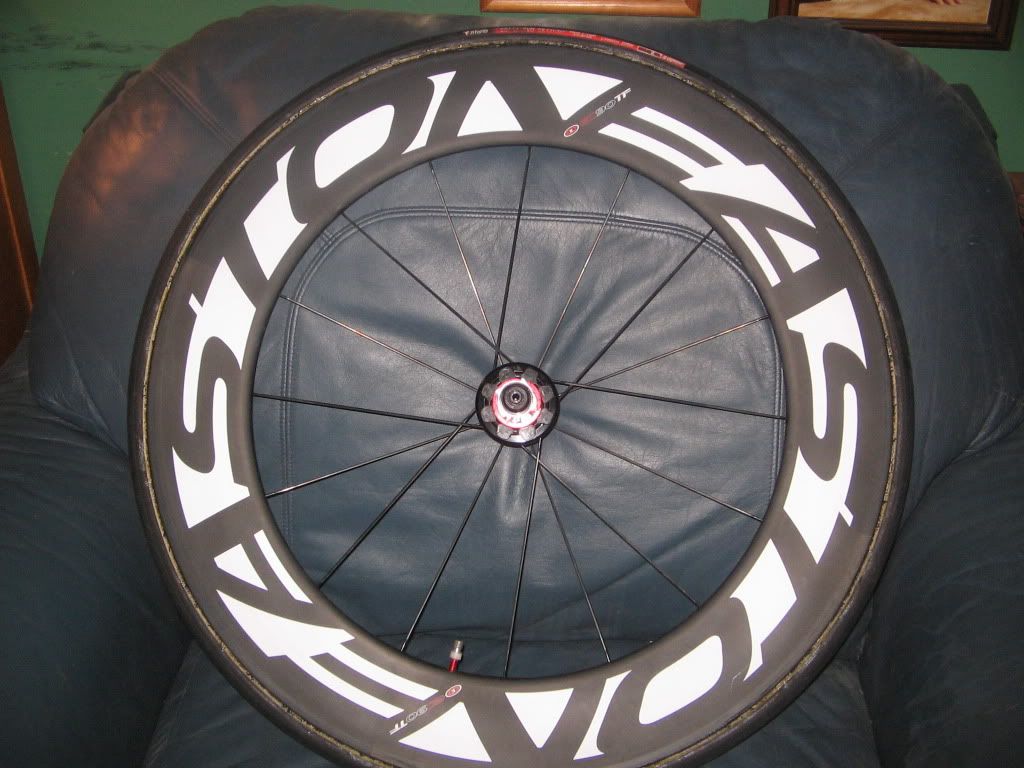 Easton EC90 Aero, used as my general purpose race wheel, so more milage than the other two, probably around 3,000 miles, and it has some cosmetic damage to the clear coat as well as a wheel pit label, but functionally is still in great condition. $245