Senior Member
Join Date: May 2009
Location: Central Jersey
Bikes: CAAD9 5, Lucky Strike
Posts: 92
Mentioned: 0 Post(s)
Tagged: 0 Thread(s)
Quoted: 0 Post(s)
ENVE Composites 1.0 Road Fork
---
I'm finally taking the plunge in to a new CF road frame and as luck would have it, it comes w/ a fork.

SO, I'll be able to unload this one off of my current ride. The fork is an EDGE/ENVE Composites 1.0 Road fork. See details here:
http://www.enve.com/forks/1.0.aspx
It is a 45mm rake. I'll have to measure the steerer tube but I left a decent amount on there. (fwiw, my frame is currently a 56)
$300.00
I can post more pics once it's actually removed but heres a couple for now....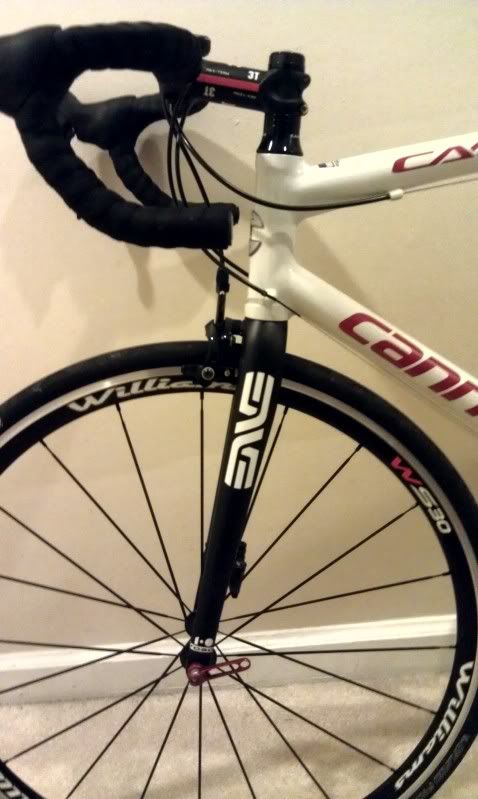 (This should give a rough idea on s/t length until its off the bike)