-koom til doom-
Join Date: Aug 2004
Location: long beach, california
Bikes: unknown singlespeed / mercier kilo tt track / lemond tourmalet road.
Posts: 53
Mentioned: 0 Post(s)
Tagged: 0 Thread(s)
Quoted: 0 Post(s)
Long Beach, CA -> San Diego century ride. fun!
---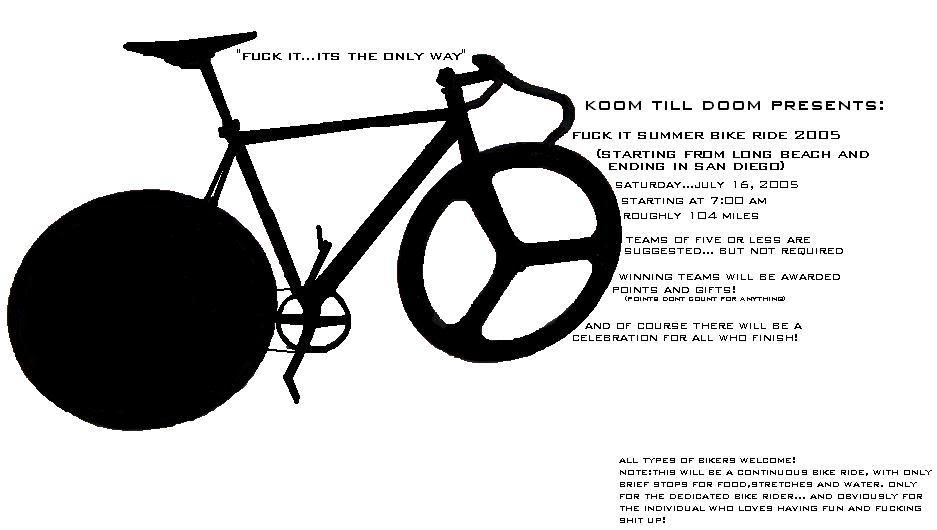 my friend/coworker is organizing this ride, and it should be tons of fun. it's not completely fixed/ss specific, but that's what most of the riders so far are into. if anybody's interested, let me know. we're looking to get as many people as possible. awesome dudes!!