Council of the Elders
Join Date: Jul 2008
Location: Omaha, NE
Bikes: 1990 Schwinn Crosscut, 5 Lemonds
Posts: 3,761
Mentioned: 0 Post(s)
Tagged: 0 Thread(s)
Quoted: 1 Post(s)
My Maiden Voyage Up (and down) GMR
---
What luck for me to be in the area with my bike on July 4th! I could not allow myself to miss it, and I'm really glad I took the trouble to drive up from the San Fernando Valley. GMR was everything I had hoped for. It was fun to meet Beanz and a few of the other local cycling "noteworthies"

.
I love GMR and will make every effort to return.
The Climb
Having just come from a big ride in Montana, the climb did not scare me too much... it was about what I expected- hard but not that bad if you stay within yourself and take it easy. Just a nice effort with enough switchbacks and little grade changes to soften the blow. I made it up to the shack with one stop and that was really for social reasons more than rest. There is a little shade in the morning and it wasn't real hot... or the climb would be much harder. I do not handle heat very well so I lucked out I guess.
The People
Everyone seemed to be in a really good mood on the holiday and I got a good vibe from most everyone up there. I have had exchanges with Beanz and Volosong online and it was really great to meet them in person... and Jim (Yen's husband) actually stopped his downhill and turned back up and chased me down just to say hello. Neat!
[IMG]
[/IMG]
[IMG]
[/IMG]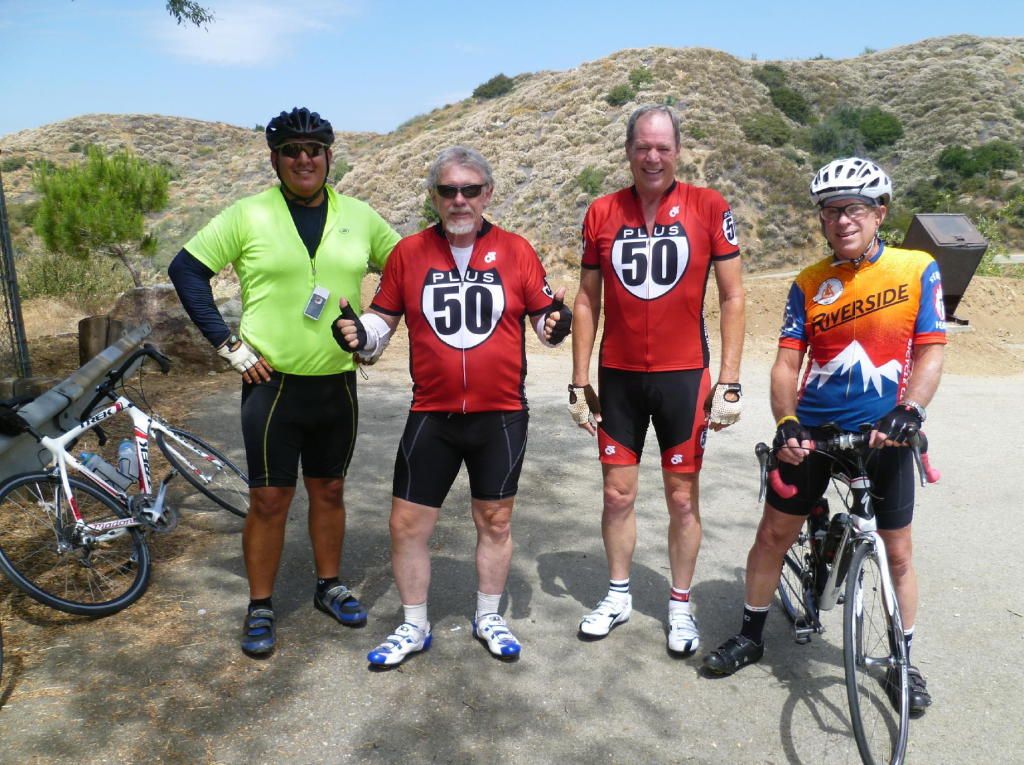 [IMG]
[/IMG]
The Descent
I've done faster descents in Montana, but this one beat them all for fun I think. Just technical enough to make it interesting... why I even cracked the top 1000 Strava times! (I'm not too reckless about these things and remember it was my first time down... end of excuse.) I had a blast with it and I'm pretty sure I'll be back. If you can stand the boredom... here's the two-part video.