Just Keep Pedaling
Join Date: Mar 2012
Location: Lakewood, CA
Bikes: 99 Schwinn Mesa GS MTB, 11 Trek 7.2 FX WSD, RIP 12 Trek 4.5 Madone RIP, 15 Trek Domane 5.9 Dura-Ace & 17 Trek Emonda SL6 Pro
Posts: 2,867
Mentioned: 10 Post(s)
Tagged: 0 Thread(s)
Quoted: 64 Post(s)
Rapha Women's 100k July 7
---
Edited to put focus on ride itself. Original post referenced start of ride and some focused on that and for that I apologize.
Vntgdrms (Lisa) who owns The Unlikely Cyclist hosted a 100k ride as part of the Rapha Women's 100k to celebrate women's cycling. Think there was a women's race this date as well in Europe that this ride was to celebrate sort of.
The team was there to mentor new riders and we took this shot while we waited for Lisa to come out to give her pre-ride welcome to all riders.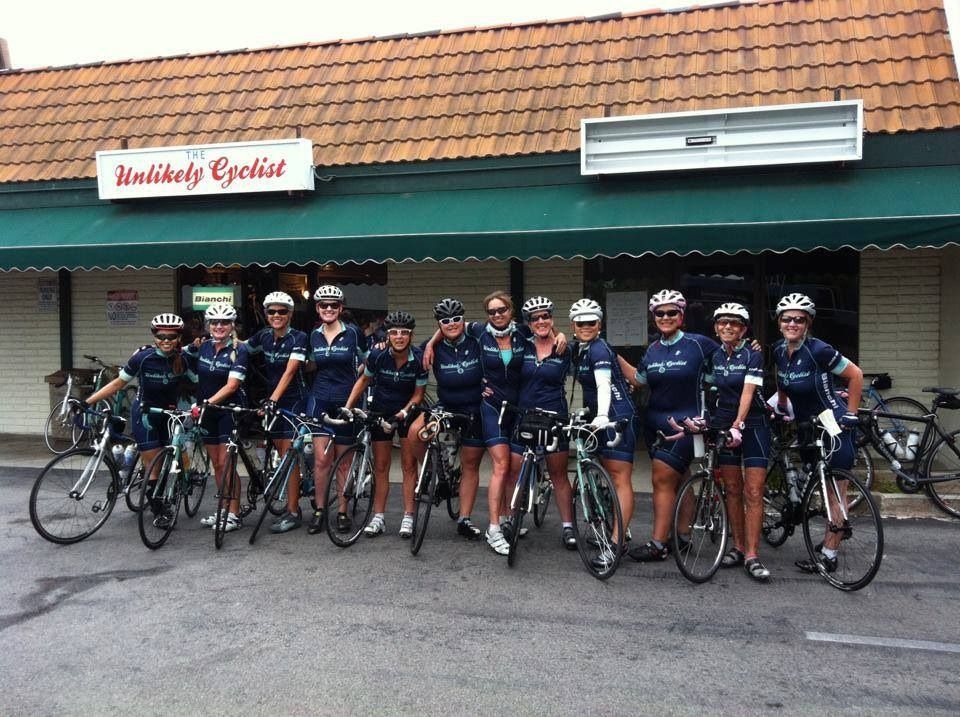 Lisa had asked us to ride at a "conversational" pace as we were planning on mentoring new riders. I was instructed to keep speed down to 15mph max. We had a new team rider that had never ridden more than 30 miles and we didn't want to discourage her or others like her. Proud to say this rider finished the ride tho we altered route a bit for her in spots (most did one thing while this new rider and a couple others did an alternate route for a bit before re-grouping).
Here we are riding north on PCH. This woman behind me is Mickie Shapiro (google her)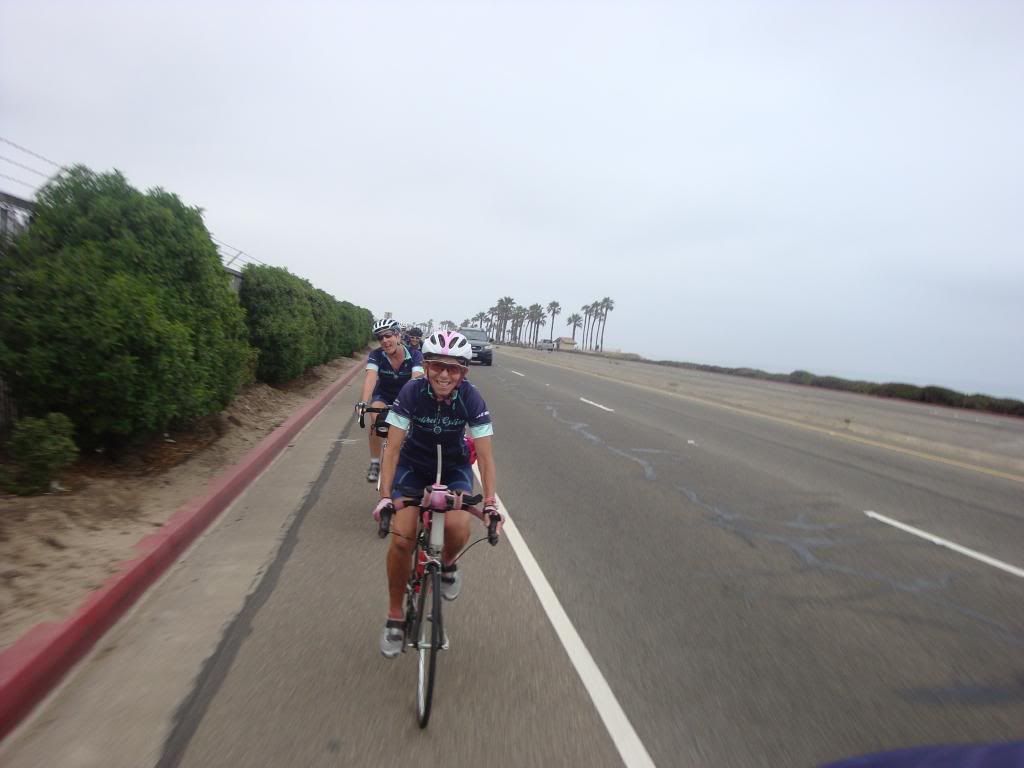 Here is one of the spots we altered for those not strong/experienced with climbing. Most rode up Ridgeline (starting up in pic) to Turtle Rock to shady canyon while the alternate was to go by the strawberry farm and meet us at Quail Hill Starbucks...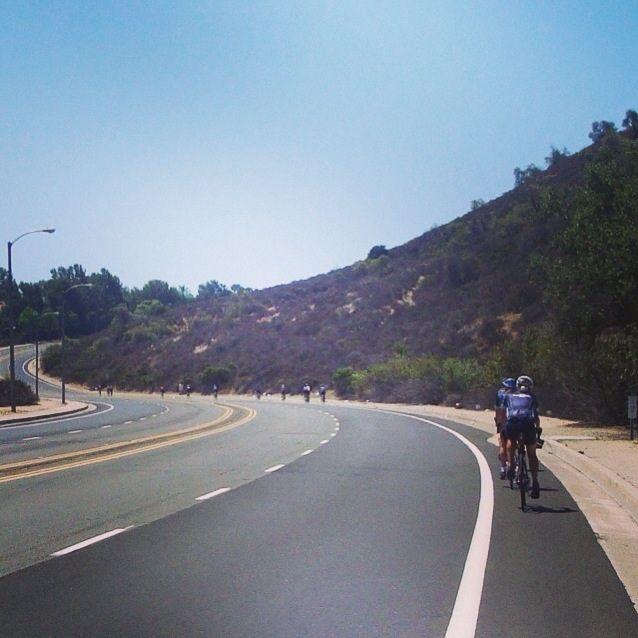 After pit stop at the Starbucks we headed toward the 133/Laguna Cyn. Our new rider had never ridden there and she did great. A few of us stayed with her as better in small groups for visibility and for her to feel safer with the traffic rushing past.
Here is team at Starbucks after leaving Laguna before reaching Newport Coast Drive.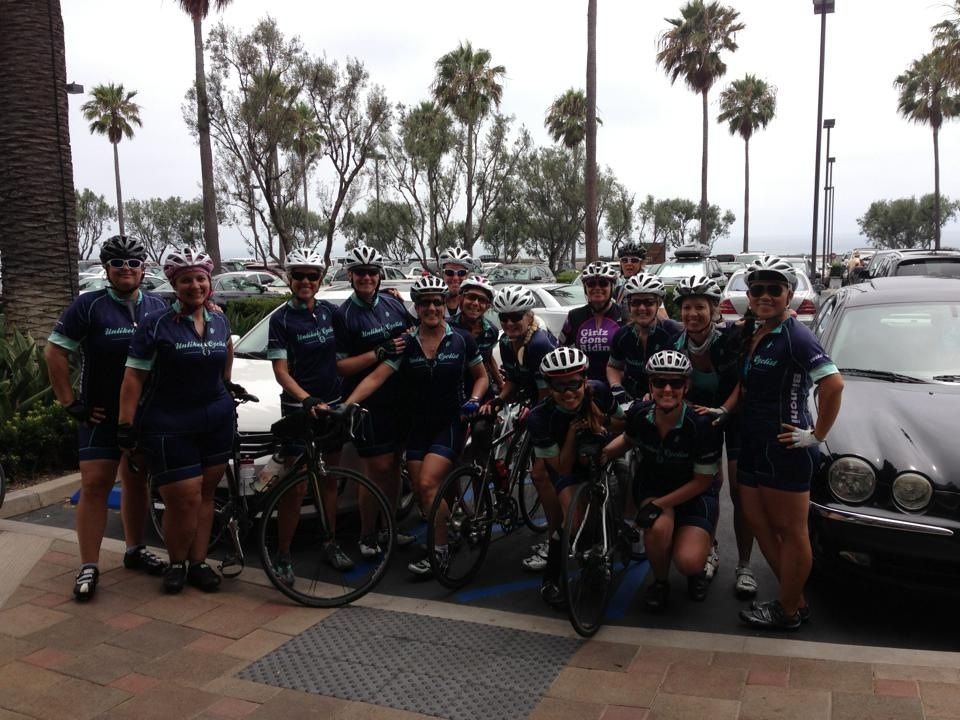 Most of team climbed NCD but again we had alternate for those not up to that. I escorted those ladies straight up PCH thru Corona Del Mar and used the sharrow as went thru CDM.
Bikes finished with their job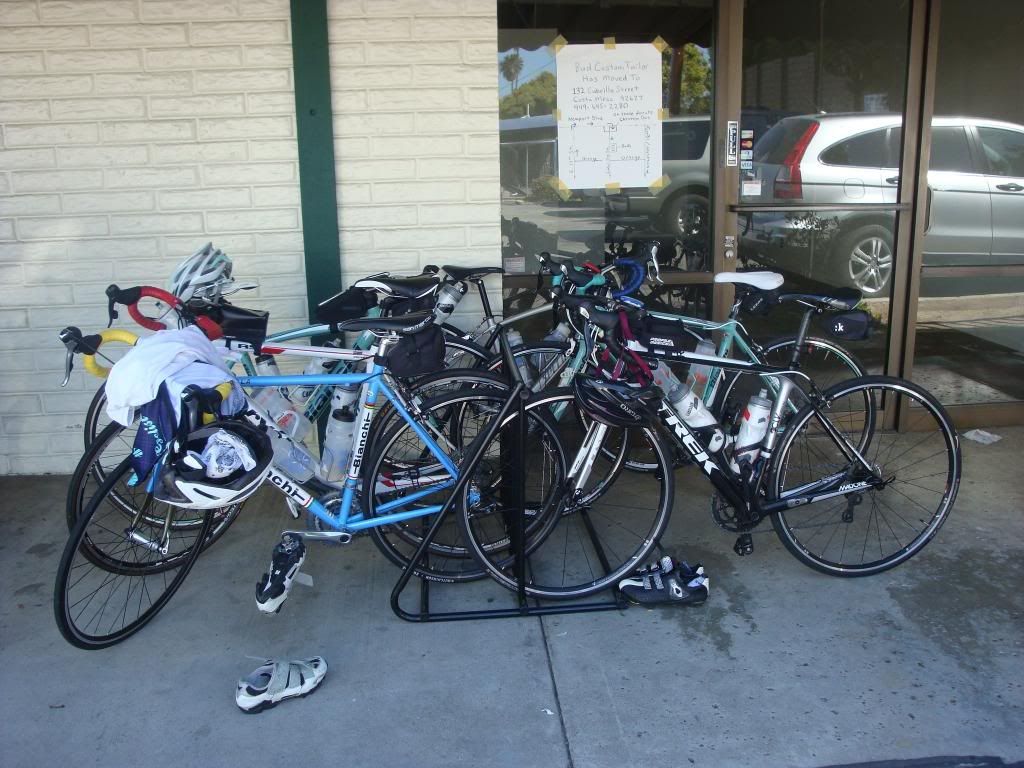 Getting post ride grub and beverages:
---
Last edited by Beachgrad05; 07-16-13 at

10:05 AM

.