Older I get, Better I was
Join Date: Nov 2003
Location: Greenfield Lake, Wilmington NC
Bikes: '14 BD Lurch Fatbike, '10 homemade road,'03 homemade tourer, '94 Yokota Tandem, '88 homemade MTB
Posts: 1,760
Mentioned: 0 Post(s)
Tagged: 0 Thread(s)
Quoted: 34 Post(s)
looking for a custom tandem seen a few years ago
---
About 12-14 years ago at one of the ETR rallies ( Gloucester or maybe Lenox MA) , my wife and I rode with a team who were on a white road tandem with an extra long stoker top tube ( about 32" IRC) It was unique in that the stoker stem was mounted in a stub originating at the lateral tube and coming up through the top tube. Unfortunately we lost thier contact information and don't recall who made the tandem or where other than he was in the USA
The circled area on this Giles Berthoud is very similar, except there was about 12" between the Captain's seat post and the stub on the tandem we are interested in.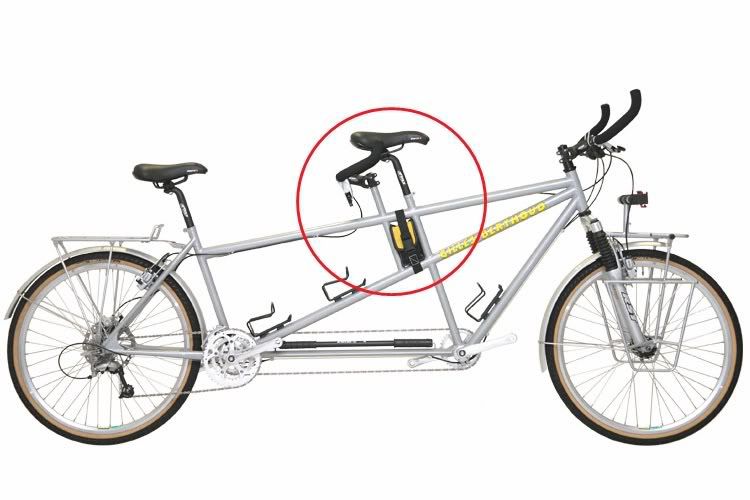 Anyone have a possible lead of the owner or the builder?
We are thinking of replacing our 17 year-old Yokota this fall and the rear admiral said she would like to have a bit more space.