babylon by bike
Join Date: Dec 2007
Location: New Haven, CT, USA
Bikes: Road, Cargo, Tandem, Etc.
Posts: 3,274
Mentioned: 2 Post(s)
Tagged: 0 Thread(s)
Quoted: 71 Post(s)
A New Burley Rhumba, a New Project.
---
Just got this.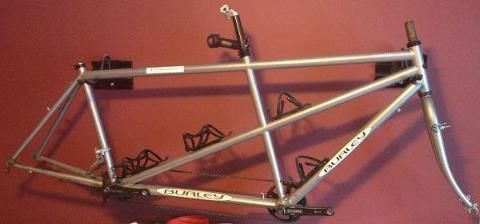 2002-3 Rhumba
Need to turn it back into this.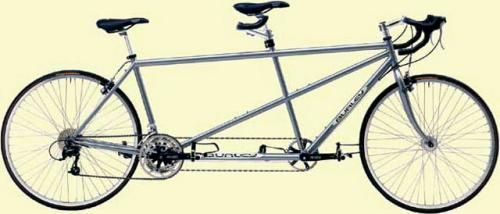 The wheelset is the expensive part I guess. I got the seller to include some sora brifters, and have a bunch of parts around, so I'm mostly just a wheelset away from a road tandem to complement our Samba!
__________________
The bicycle, the bicycle surely, should always be the vehicle of novelists and poets. Christopher Morley