This may be as boring as looking at a dead squirrel.
I ride better than I write. 10,200 Miles ytd on the flat Texas Gulf Coast.
7:00 AM called Dave, to see if he was riding today? 44* temp out, no wind.
He said No ,but would go with me If I could wait. He has asthma and the cold air gives him fits.
We agreed on a 9:30 start time.
I am a 66 y/o Clyde ,that commutes to a Long Distance Ride on a 19 lb Race Bike.
We ride in Galveston and Brazoria Counties.
Railroad Track, Looking West, Hitchcock TX:
Pearce Marsh, Looking East, Hitchcock TX: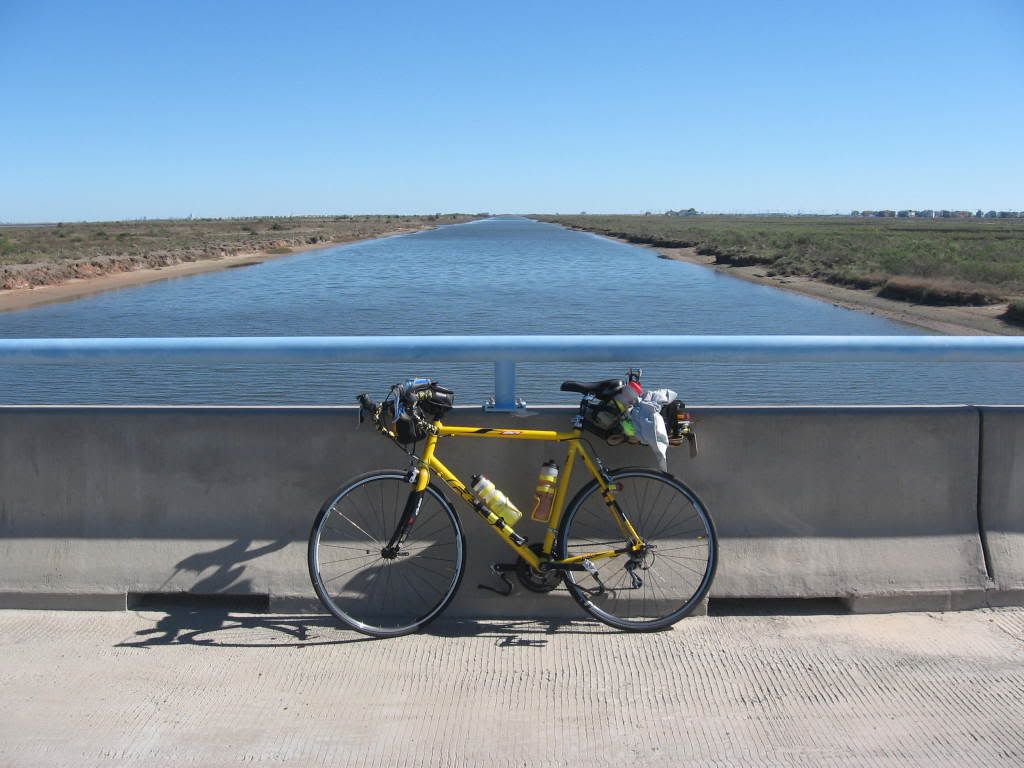 Real Biker, Hitchcock TX on Highway 6, South Bound:
Vietnam Vet that wants to start riding with us, Sante Fe TX: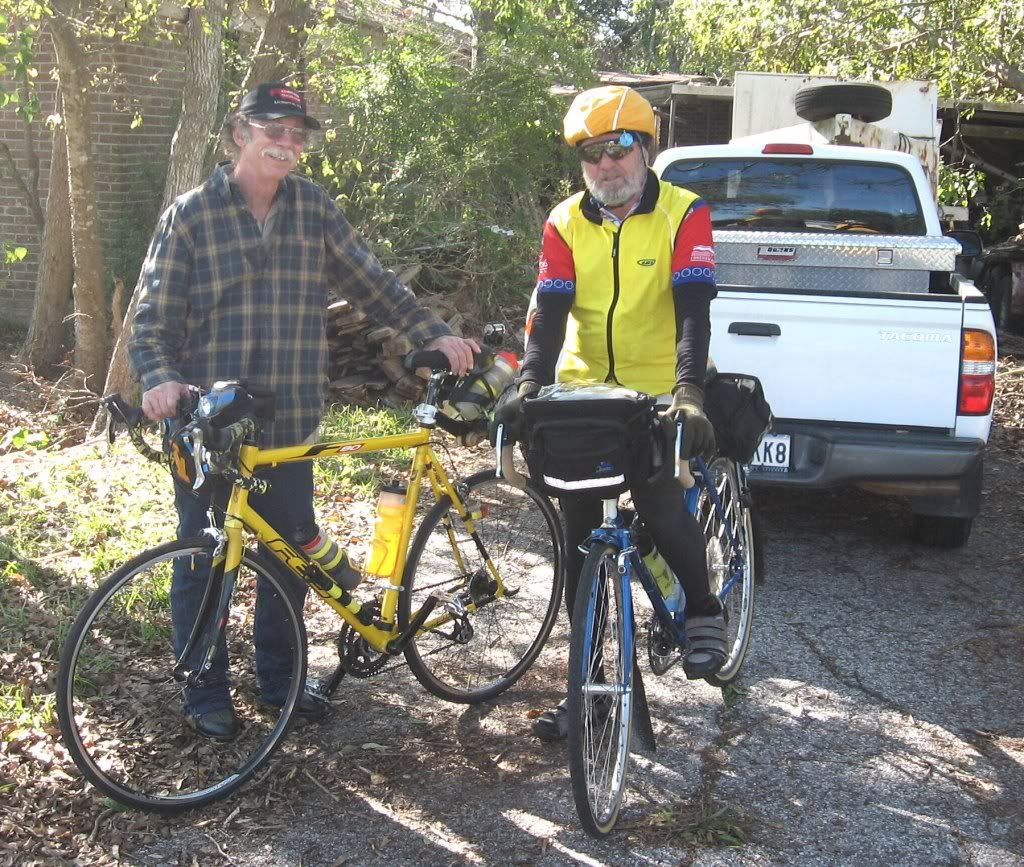 To Honor All Fallen Squirrels
, Just Trying to do their job: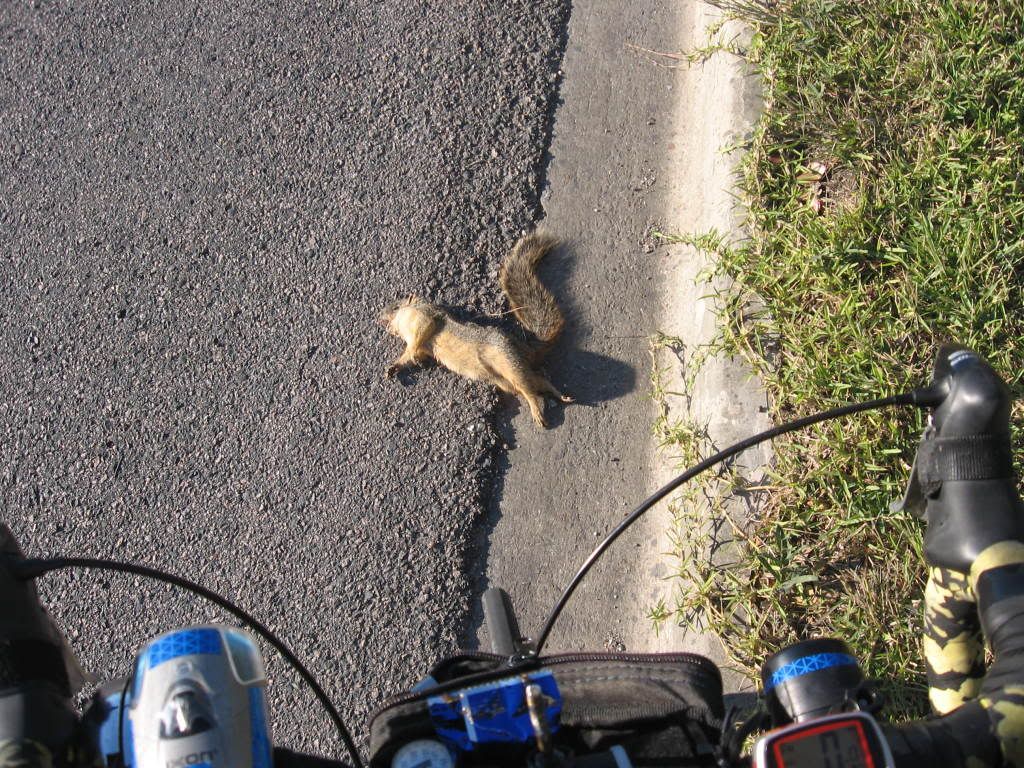 74.5 miles Temps 44* to 58* Sunny.