Since 1938...
Join Date: Aug 2006
Location: Northwestern NJ
Bikes:
Posts: 6,212
Mentioned: 0 Post(s)
Tagged: 0 Thread(s)
Quoted: 8 Post(s)
WTT: '95 Trek 750 19" for larger touring frameset
---
EDIT: Trek officially lists this as a 21" (c-t), but it measures 19" (c-c)
I have been looking fruitlessly for months for a full touring frame in ~59cm (c-c). Because I'm on a budget and have most of the parts I need already, I've been looking for a vintage frameset. However, these seem to be selling for a premium.
I did stumble across this frame, yesterday. While not a true touring frame, it's exactly what I'm looking for...only 4 inches too short. It was a good price, though, so I snatched it up in hopes that I might be able to trade it.
So...if you have a spare touring frame, or are in the same situation I am with the wrong sized frame, please let me know!
I was surprised at the quality and versatility of this frame. Double eyelets rear, single front, 2 water bottle braze-ons, canti bosses for 700c wheels, fender mounts at both seat and chainstay bridges, and low rider rack braze-ons on the fork! High quality double butted True Temper OX tubes, and a really gorgeous deep blue paint. I haven't seen a Trek yet with a poor paint job. There was some minor surface rust on the BB shell (see photo) but I treated it with naval jelly. It's been completely touched up with clear enamel, waxed, and the inside tubes have been treated with Weigle's Framesaver.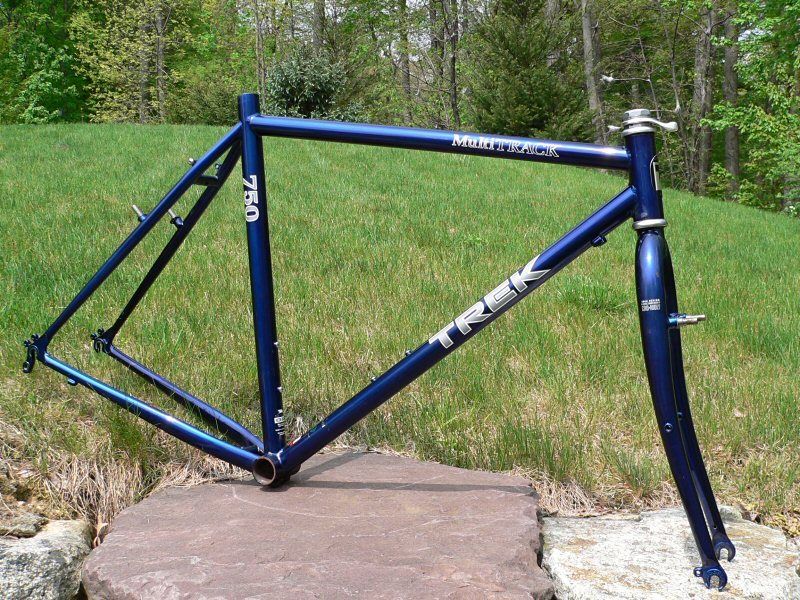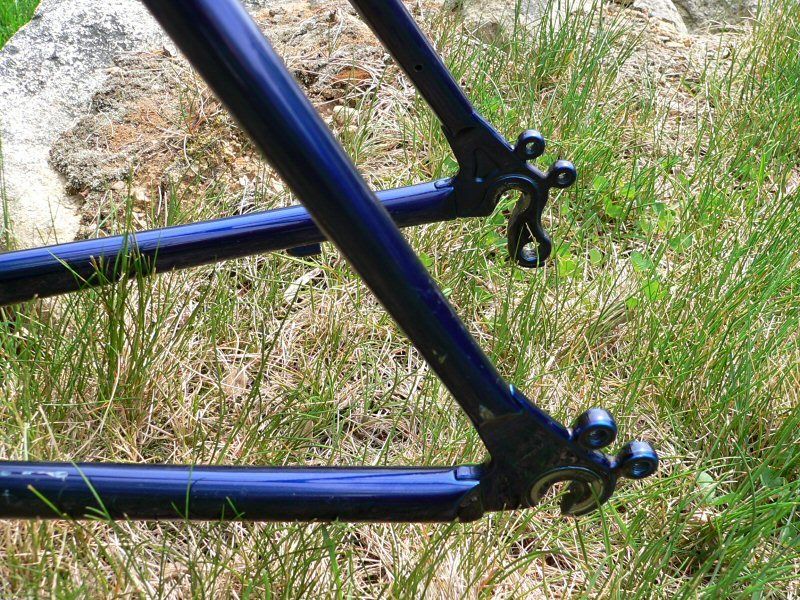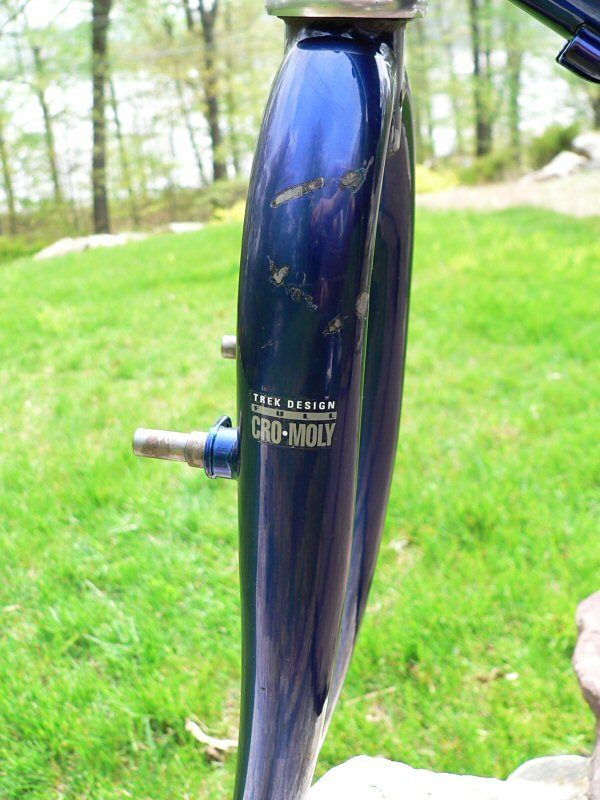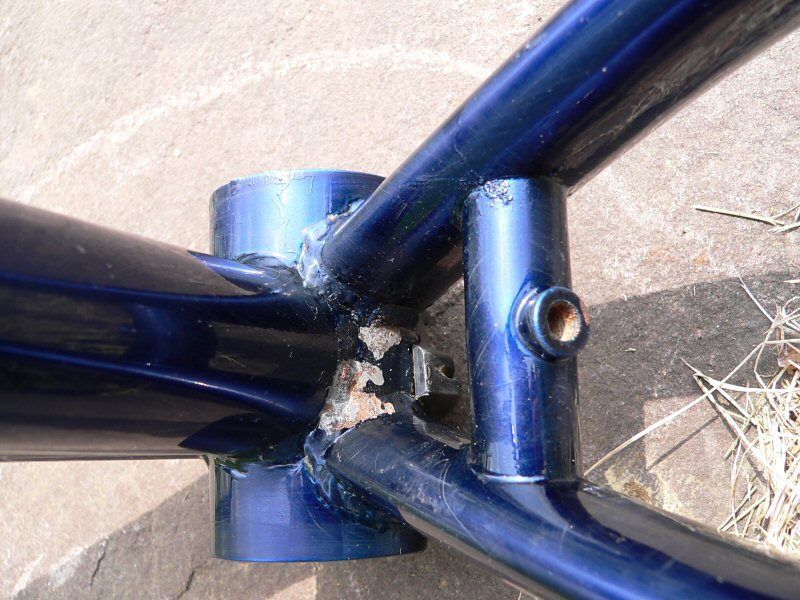 ---
Last edited by JunkYardBike; 05-25-07 at

06:27 PM

.