I have been thinking of doing some touring here in China, before riding from here to my next abode in Turkey in a couple of years time.
I am a regular commuter, averaging 100km per week for the last 13 months, my biking fitness is ok.
After a lot of reading, I finally decided on a Brooks B17 Standard, perched atop a Surly LHT, bestraddled with Tubus racks supporting Ortlieb panniers.
However finding touring bikes and gear in China is very difficult, getting stuff sent here can also be problematic. I managed to source a Brooks from Taobao, the Chinese version of eBay, and have had it on my commuter for nearly 1500km.
I found a guy in Sinagpore who would order me Surly LHT, and as I was going to Malaysia for holidays, it wasnt much effort to skip down to Singapore to get the bike and fly back to China with it. I have had it for a bit over a week now, and have been getting out and about doing local rides.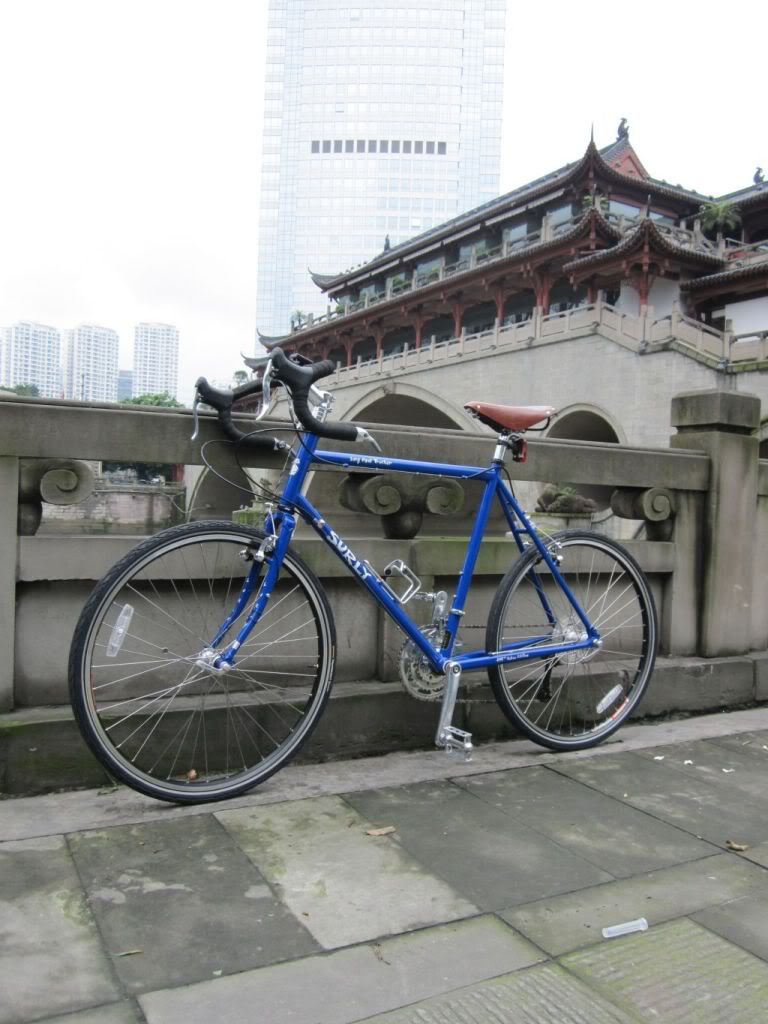 Yesterday a Garmin Edge 705 GPS arrived.
Today the racks and bags came, Tubus Nova for the front, and Tubus Cargo for the rear. Also, in the same big box, black Ortlieb Back Roller Classics, red Front Roller Plus and a red Ultimate 5 M Plus front bag.
This has taken months to get together, and there is still a lot of stuff to fill the bags that is needed, but that will come.
Monday I will go for a tour. While there is a bit of riding, it will be hotel touring. Three days, with two rest days. Here is a ridewithgps.com link of the planned ride.
http://ridewithgps.com/routes/136078
Really looking forward to this ride, despite the punishing temps I will be riding in. The prediction is low 30 degrees C, (low 90's) with greater than 50% humidity.
z