So I've been in and out of this forum with different trip ideas and a couple of attempts. Since last checking in, I've actually been on two organized camping trips with the bike shop I work with at University of Texas-Arlington. The first was a ride from UTA to Lake Grapevine. For that one, we had mostly experienced riders, but a few who were new to camping and riding. We made it easy on folks and had a couple of vehicles to carry stuff. I got totally lazy and ended up carrying nothing. It was about a 35 mile ride and I didn't have a wallet, phone, or anything.

Kind of dumb in retrospect.
But this time around, I wasn't going with my wife (who was driving one of the SAG vehicles at the time) and I decided to carry everything on my own for two nights of camping as if I were going by myself. I took along my alcohol stove and breakfast rations as well. Dinner and lunch were either acquired by a ride into town or provided by one of the two main groups.
This trip was only supposed to be 13 miles, but somehow came up on the other side of 20 miles. We really don't know how. I've done the trip and the guy who chose the route had done similar routes when he lived in the area and we were both stumped as to how it got so long. But three computers can't all be wrong.
The exciting, yet frustrating, part of both trips is getting people who have never conceived of bicycle camping to come out and give it a shot. This time around was a little more disastrous, though. We had 4 international students come along at the last minute and they absolutely redefined the term "no drop ride." It was really slow going on the way there. It took us like 3 hours to do the 20 mile trip.
I also wrote a guest blog post for a friend of mine. You can read it here:
http://www.theponderingcyclist.com/2...cle-party.html
But be forewarned: my wife informs me it's not my best work.

I used to write more and kind of kicked this out in a short amount of time. Nevertheless, I think the overall theme captures what I felt was a really fun time on bikes.
Here are some photos: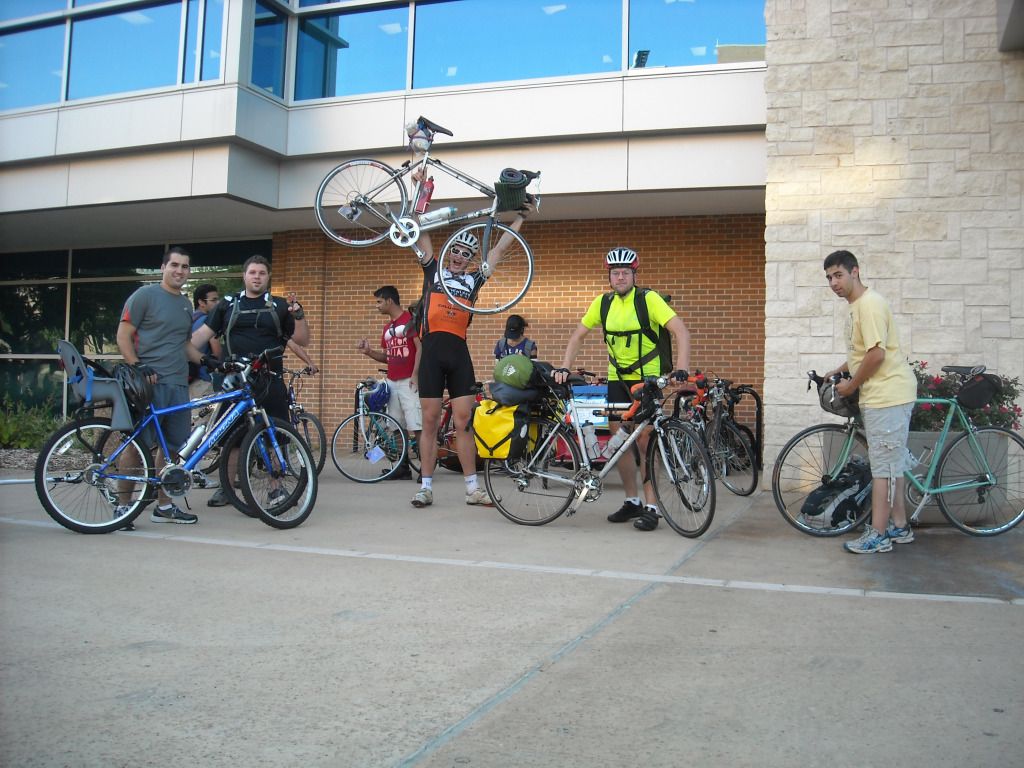 Here is a group shot at the start and this is the only shot of my actual setup. My bike is the celeste Bianchi on the far right being held up by my friend Troy (I was taking the picture) I have a down bag and big agnes sleeping pad rolled up in the bag on the front of the bike and my eureka spitfire tent in the saddlebag along with my tools and spare tubes. You can see the poles of the tent on my osprey talon 22 sitting behind the front wheel. I brought clothes for 2 days (didn't even end up wearing them all), a stove kit, oatmeal, hot chocolate, rain jacket, toiletries, camp towel, etc. A pretty similar list from my previous bike trip post. I was pretty prepared. The setup worked really well and I could see it being useful on longer trips. I do need to get a waterproof bag for the front, though. I had to ride in the rain on the way back and had to put my bedroll in my backpack. It fit just fine, but it's nice to distribute the weight more when you can.
EDIT: Forgot to mention, the person holding his bike up is the Pondering Cyclist (the blog I wrote for) and the fellow in the Hi-vis jersey is JeremyLC who you may see from time to time in the commuting forums, or pretty much anywhere.
Some other fun shots that I didn't put in the blog post: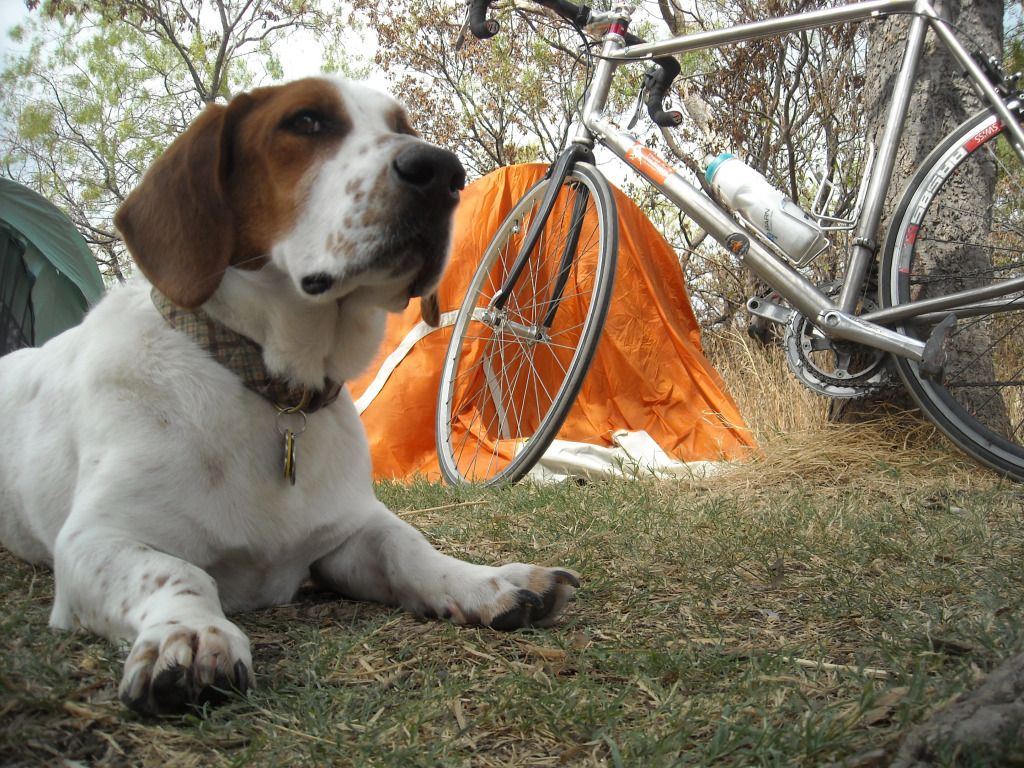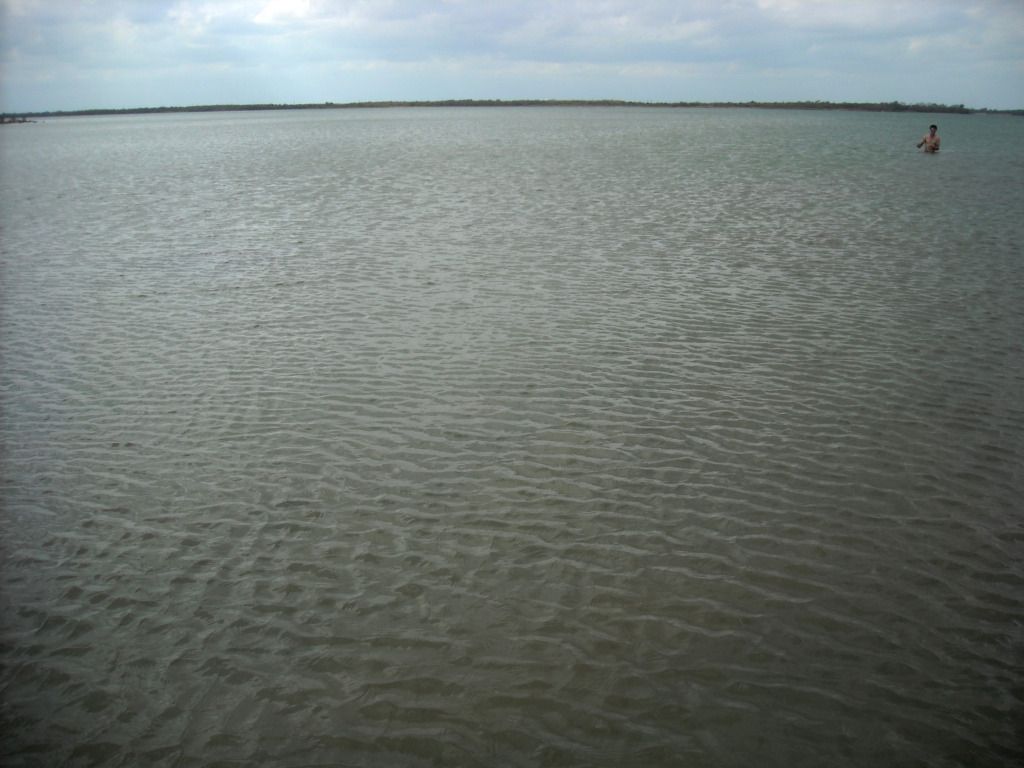 From the festival we happened on to: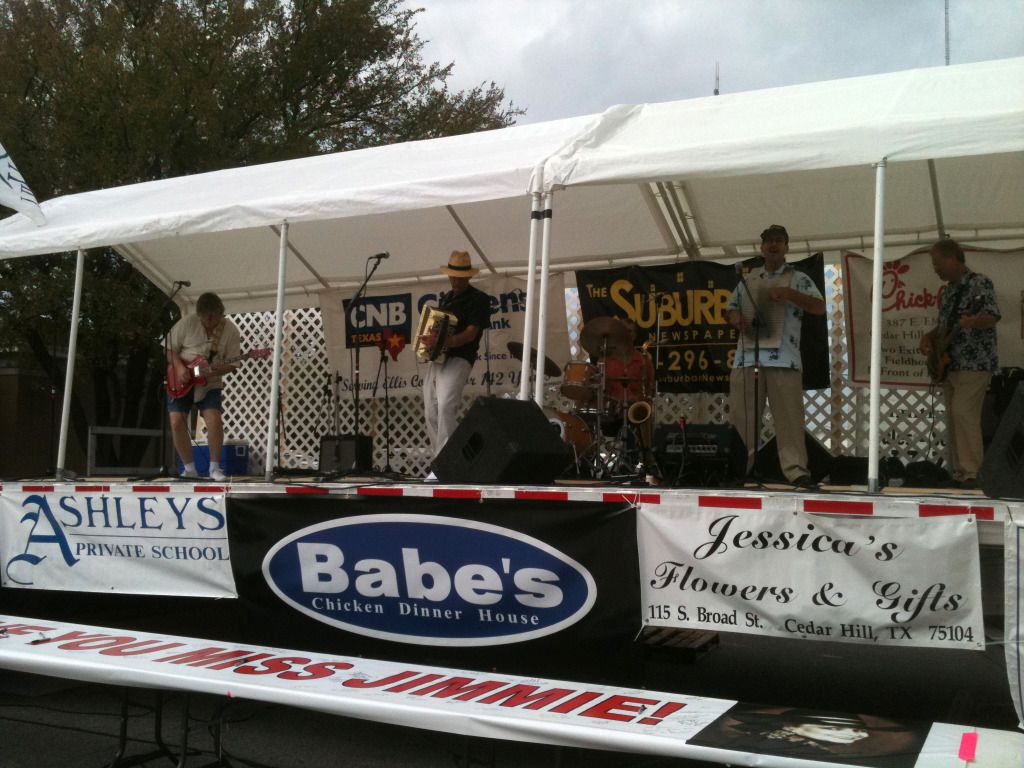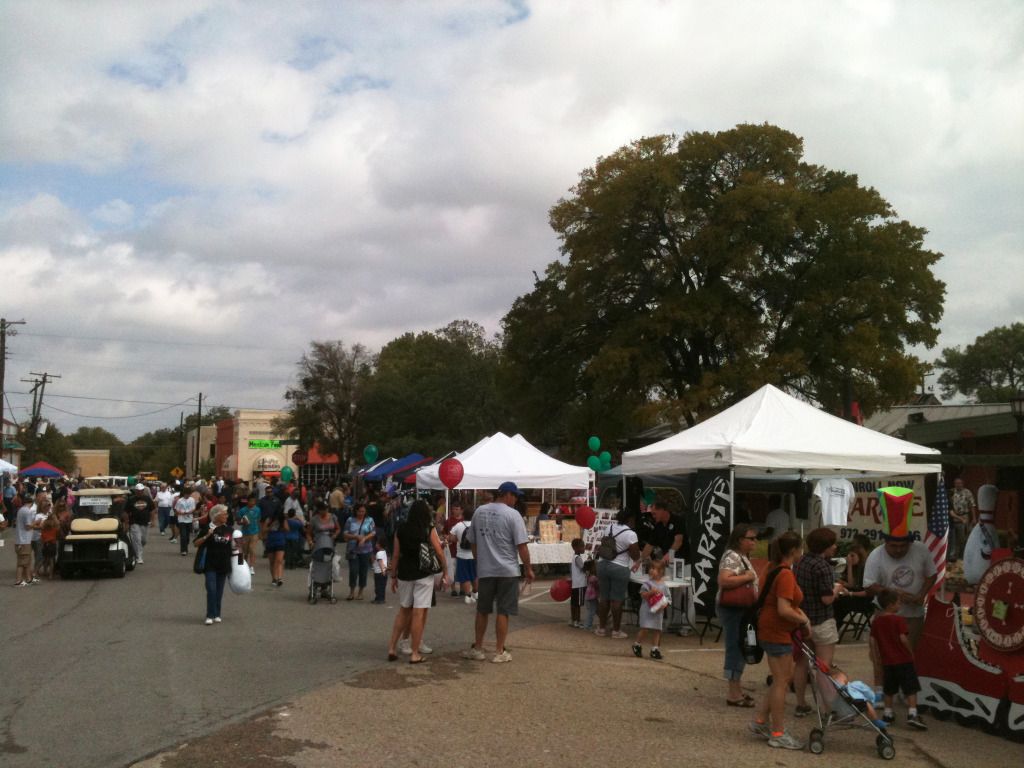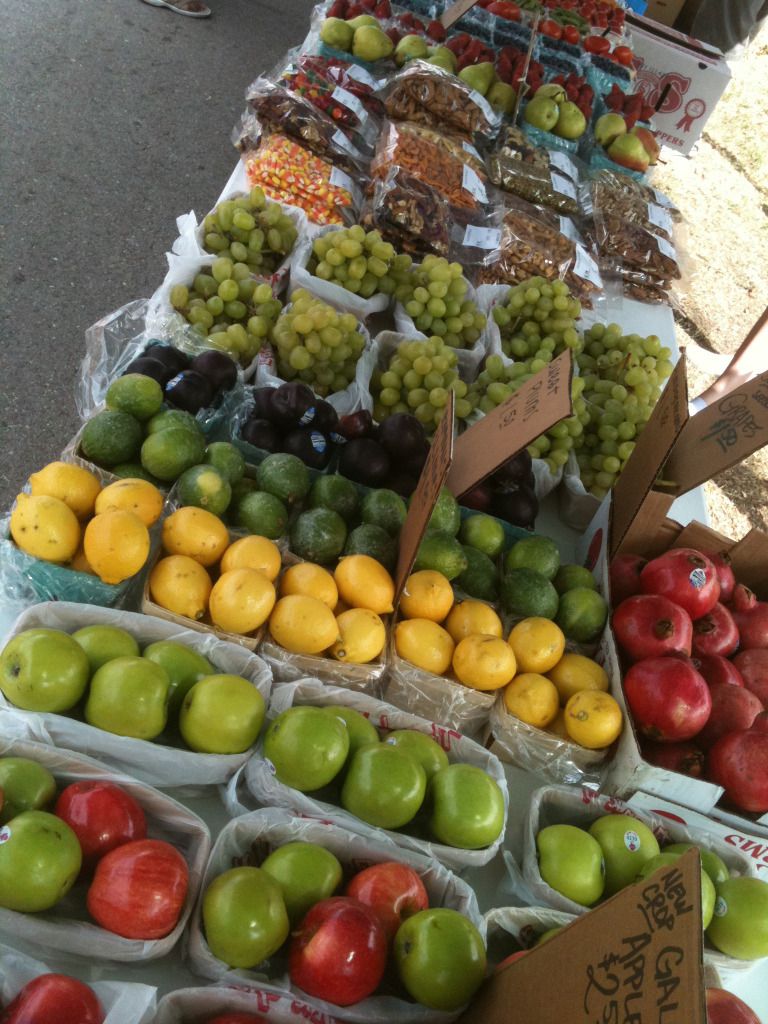 All in all, it was a great time and was immediately preceded by two cray weeks of midterms, so it was a real mental release for me. Of course, I don't always sleep well when I camp and after putting in lots of good miles, I was totally wiped for two days after the trip.