Senior Member
Join Date: Dec 2006
Location: Long Island, New York
Bikes: a lowrider BMX, a mountain bike, a faired recumbent, and a loaded touring bike
Posts: 3,057
Mentioned: 1 Post(s)
Tagged: 0 Thread(s)
Quoted: 79 Post(s)
Rickshaws in New York City
---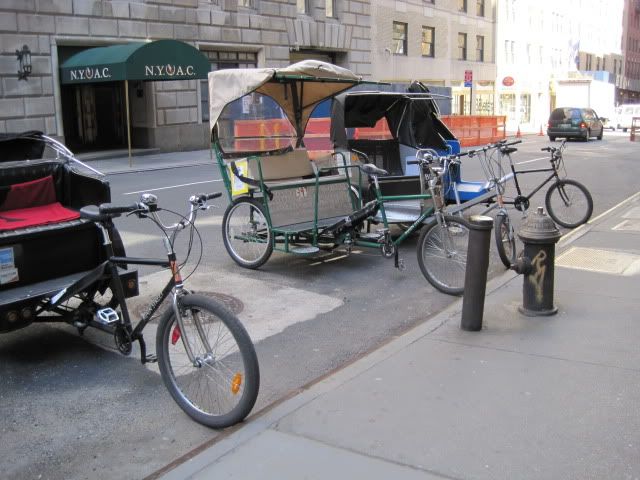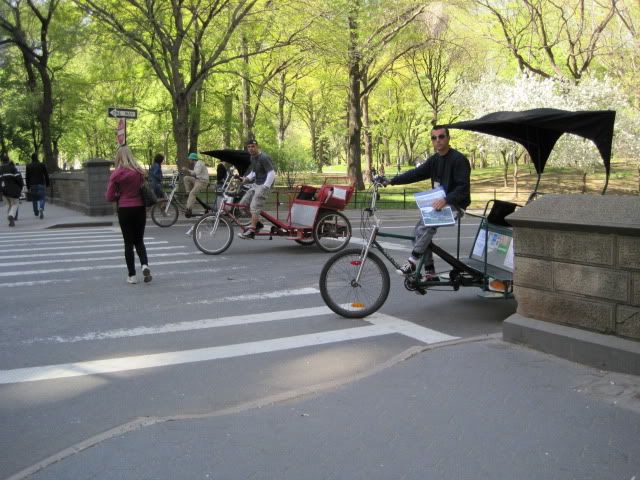 I rode a train to New York City yesterday, and I managed to snap a few pictures of the Rickshaws in and around Central Park.
These pullers charge a dollar a block. I did not see any velo-taxis, and I was told that they only come out in the Summer.
I didn't feel like spending $38.00 on a ride, so I walked. I now have blisters on my feet.