Is a wooden chassis your only option?
It would be my preference to avoid using wood to construct a trailer for towing behind a bicycle. The weather, temperature, and humidity could cause problems with potential expansion, contraction and warping, not to metion the unit weight and reduced payload.
I copied this photo from the utility cycling section of these forum boards about 12 months ago with the intention of building my own version for towing behind the "Capability" model of Cargo bicycles that I build specifically for gardening rounds customers.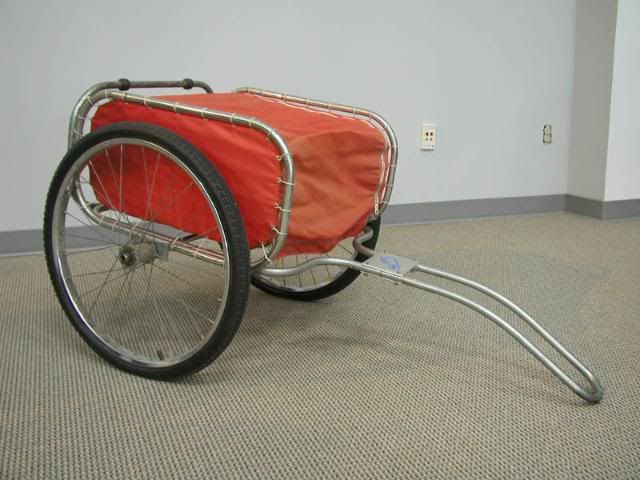 General enquires and orders were not forthcoming, and so I shelved the project.
However, only this morning a very close friend who uses one of my Capabilities for her gardening round called me and asked about a suitable trailer come hand cart for her rounds.
So my sketch book, pencil and tape measure have been out today, and I am in the process of designing a trailer similar to the one in the above photo, only larger, with a centre " Over the wheel" combined hand cart handle, draw bar and hitch. It will also include a handle bar mounted lever and cable operated bottom opening, top pivoting tipping tailgate for discharging loose materials, which can also be dropped down to make a ramp or opened to one side for the loading and unloading of larger garden materials, or a lawn mower etc.
My advice to you is to find someone who can make such a trailer from steel tubing. It needn't be expensive if done by a local tube bender/welder, and it will be outstanding value for money in the long run.