40 Miles on the Madsen

01-15-12, 03:38 PM
The Drive Side is Within
Join Date: Dec 2007
Location: New Haven, CT, USA
Posts: 3,317
Bikes: Road, Cargo, Tandem, Etc.
Mentioned: 3 Post(s)
Tagged: 0 Thread(s)
Quoted: 83 Post(s)
Likes: 0
Liked 0 Times in 0 Posts
40 Miles on the Madsen
---
Rode up to Cheshire, CT to meet someone for a CL purchase-- a road wheelset + new tires.
The ride was great; right up the Farmington Canal Heritage Trail. An unloaded Madsen on the flats is a real treat to ride. Luxury long wheelbase smoothness.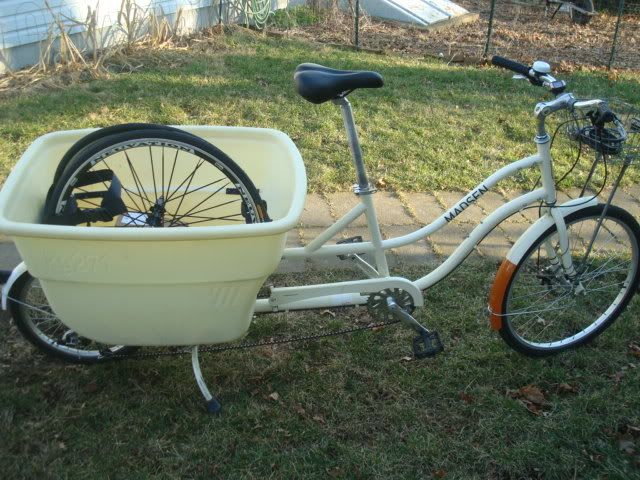 __________________
The bicycle, the bicycle surely, should always be the vehicle of novelists and poets. Christopher Morley

01-16-12, 10:21 PM
Senior Member
Join Date: Feb 2008
Location: Colorado Springs
Posts: 699
Bikes: Gunnar Crosshairs, Giant Trance, Felt Breed, Marin SS MTB, Felt Pyre BMX bike, oldschool GT trials bike
Mentioned: 0 Post(s)
Tagged: 0 Thread(s)
Quoted: 0 Post(s)
Likes: 0
Liked 0 Times in 0 Posts
very nice, a long wheelbase does make for a wonderful ride