Here's an update with a few recent builds from the past few months. As some of you may have noticed, I build more single speeds than anything else. That is because they are more practical for commuters here in Chicago, who rely on their bikes for transportation and want less equipment to troubleshoot. Also, the city is so flat even people with gears tell me they never use them. Of course, I don't see gears as impractical just because its flat, but they often do.
I am very happy to build single speeds, because there is less work running around trying to complete quality groups for each bike, and new ss wheelsets are affordable and abundant. Many of the bikes I rebuild are obtained as frames w/out gears, or with the cheap mechs that were original to them.
The other thing I've started doing is city/commuter conversions on mountain bikes. Slick tires, triple crankset converted to single, rear thumb shifting only. 6-8 gears are plenty for the city, one less derailleur to worry about.
Here are some recent completed rides.
Schwinn World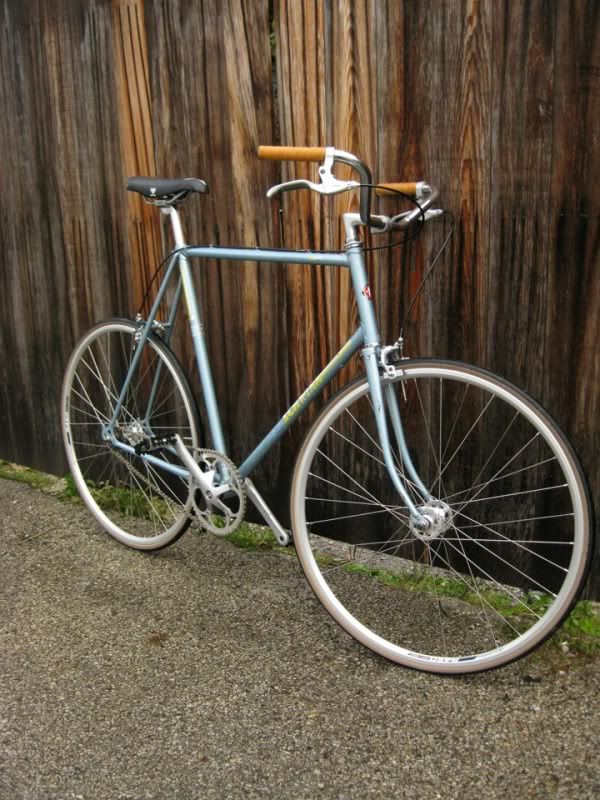 1972 Raleigh Super Course
1972-73 powder coated Super Course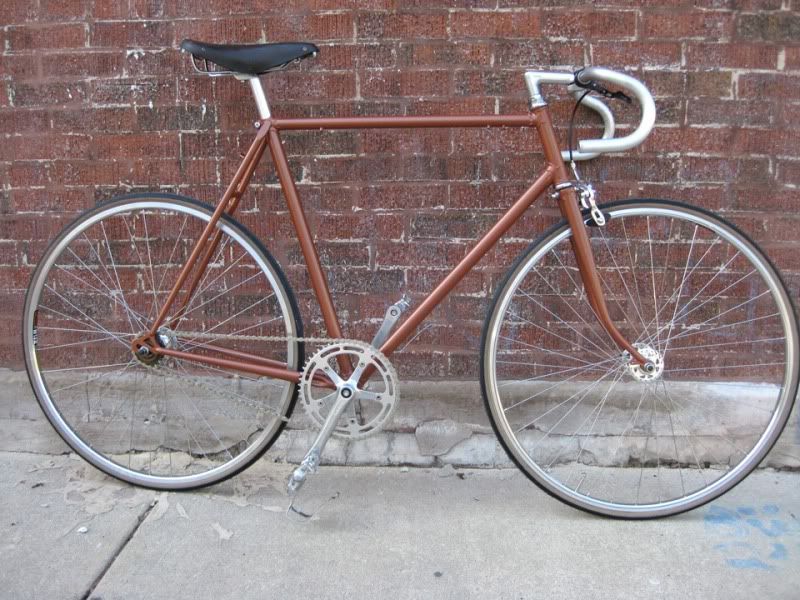 56cm Gitane Fixed gear (the only one that's still here. I'm sort of in love with it

, even though its on the small side)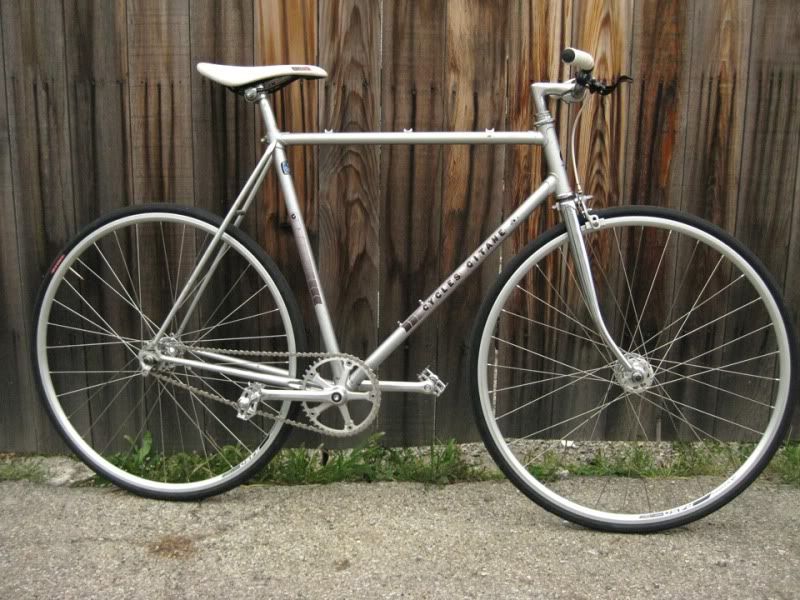 57cm Nishiki
57cm Nishiki (it got a white saddle later, not that I often design bikes with them. Usually its me buckling to customer's preference

)