Can't get across an uncontrolled intersection? I have a solution

09-14-09, 12:47 PM
Pro Paper Plane Pilot
Join Date: May 2009
Posts: 1,645
Mentioned: 0 Post(s)
Tagged: 0 Thread(s)
Quoted: 0 Post(s)
Likes: 0
Liked 0 Times in 0 Posts
Yeah. When i ride with a child seat at the rear, I get boat loads of room from cars passing me. Some even go all the way across the street just to avoid me!

Maybe I should start commuting with an empty child seat.
But I do have a uncontrolled crossing along the CVG. Just poor planning on the city for this so-called bike route. I will try getting off the bike although I really hate to walk the bike across 4 lanes.

But at the Boundary Rd crossing, vehicles always stop despite without any blinking lights or what have you.
Nah, I think Luddite is a bit extreme. I haven't really had issues sharing the road with vehicles. We are all going to a destination. I don't think "they" are out to get us. Anger begets hate, hate leads to bad quality of life.
Personally North America can stand to replace some 4-way Stops in favour for a more efficient roundabouts. Stopping and going when there's no one around is a waste of energy.

09-14-09, 03:44 PM
Senior Member
Join Date: Nov 2007
Posts: 3,733
Mentioned: 3 Post(s)
Tagged: 0 Thread(s)
Quoted: 317 Post(s)
Likes: 0
Liked 0 Times in 0 Posts
Makes sense to me. If they hit you as a regular pedestrian the car might be ok. If they hit you while walking your bike the car could be dented. That is why


.

09-14-09, 05:00 PM
afraid of whales
Join Date: Apr 2009
Location: Front Range, CO
Posts: 4,322
Mentioned: 6 Post(s)
Tagged: 0 Thread(s)
Quoted: 346 Post(s)
Likes: 0
Liked 0 Times in 0 Posts
I have a uncontrolled intersection with big crosswalk signs and wide cross-hatched lines on the road. Doesn't do a thing, the cages don't blink, just roar right past me. I've been thinking about calling the local PD and cluing them into a big revenue generator. Give the early morning shift a chance to rack up some big fines!

09-14-09, 06:00 PM
Conquer Cancer rider
Join Date: Sep 2004
Location: Toronto
Posts: 6,037
Bikes: Fun bike, city bike, Bike Friday, Brompton (also fun bikes)
Mentioned: 0 Post(s)
Tagged: 0 Thread(s)
Quoted: 18 Post(s)
Likes: 0
Liked 0 Times in 0 Posts
That's sad on Montreal. I was hugely impressed with the bike network I saw downtown. Felt very tempted to rent myself a bixi for the day, but didn't really have time to make much use of it.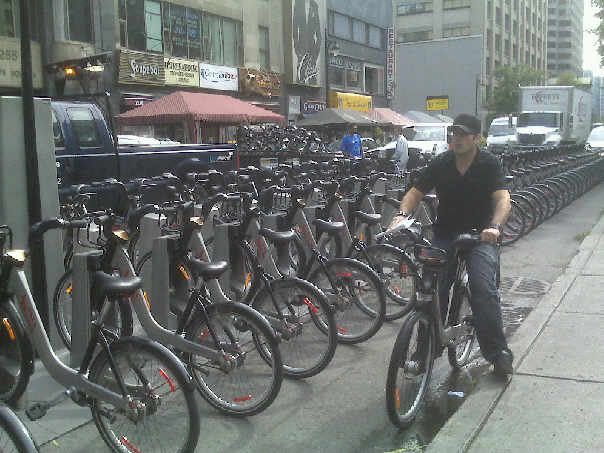 __________________
Zero gallons to the mile

09-14-09, 10:49 PM
Count Orlok Member
Join Date: May 2009
Location: St. Paul, MN
Posts: 1,588
Bikes: Raleigh Sports, Raleigh Twenty, Raleigh Wyoming, Schwinn Le Tour Luxe Frankenbike
Mentioned: 2 Post(s)
Tagged: 0 Thread(s)
Quoted: 20 Post(s)
Likes: 0
Maybe in your state. It's the law here, but it's almost never obeyed. Some public safety groups are trying to raise awareness, with PSAs and signs near crosswalks, but I don't trust drivers to stop, even with my three-year-old daughter.
I once stopped for an elderly lady with a walker who was trying to cross the street. The guy behind me got impatient waiting for 5 seconds, honked, and tried to pass on the right, nearly running the lady over.
Thread
Thread Starter
Forum
Replies
Last Post
Classic and Vintage Bicycles: Whats it Worth? Appraisals.

Posting Rules
You may not post new threads
You may not post replies
You may not post attachments
You may not edit your posts
---
HTML code is Off
---