Can someone help identify this hub motor ?
---
I bought an e-bike, the ignition caught fire and the owner sold it very cheap.
the rear wheel works but i cannot find any info on the bike or the hub motor.
all I know is that it was 36 volts (3 batteries)
this is the bike.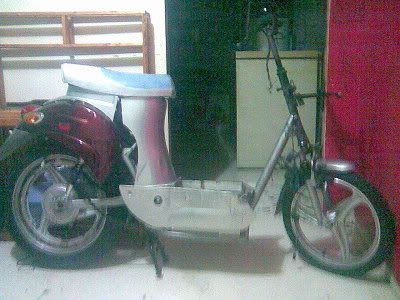 the rear wheel has no markings indicating what type of motor it is, but it looks like this one.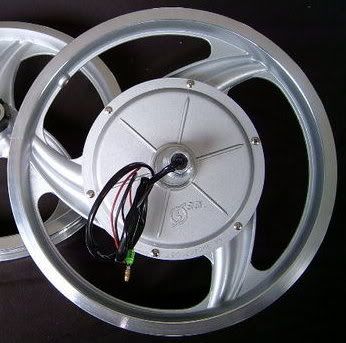 I am building a chopper bike and was going to use a chain driven motor but then came across this, so i decided to buy it for the motor.
Does anyone know if this is a brushed or brushless motor ?
(the hub motor assembly is heavy)
also i want to use direct power, (no controller) it will be 2 switches with relay, 0ne switch supplying 24 volts the other 48 volts (2 speed)
but the 2 wires coming out of the hub look very thin, they look like they will melt under load, can these motors handle direct power or do they have to have a controller ?
Thanks