Looking for a *small* light that mounts on a GoPro mount

06-20-16, 09:01 PM
Senior Member
Join Date: Feb 2009
Posts: 2,522
Mentioned: 11 Post(s)
Tagged: 0 Thread(s)
Quoted: 1422 Post(s)
Likes: 0
Looking for a *small* light that mounts on a GoPro mount
---
I'm looking for a small light that has the 2 tab mounting system like a GoPro camera housing.
I want to mount it to a 3 tab GoPro mount like this one so it is hidden neatly under my Garmin.
I Googled a bit but only found one fairly expensive light (over $100) that seemed to have that kind of mount.
Anybody know of anything cheap and fairly compact OR a universal 2 tab adapter?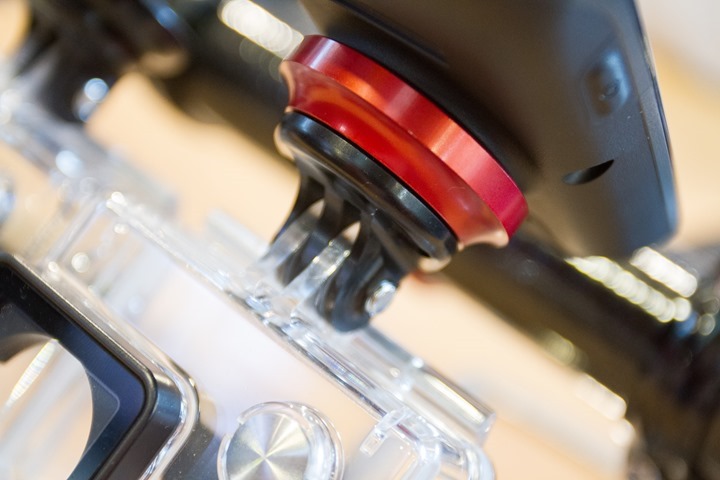 06-21-16, 11:53 AM
Ride it like you stole it
There is a guy in Vancouver BC that makes aluminum mounts for the Magicshine and other lights from China. He basically replaces the standard Magicshine light mount (rubber bands) and replaces it wit a piece that directly fits a GoPro mount. His website is here.
GoPro adapters for bike lights
.
This opens up a wide range of possible headlights for you.

06-23-16, 12:12 PM
Senior Member
Join Date: Feb 2009
Posts: 2,522
Mentioned: 11 Post(s)
Tagged: 0 Thread(s)
Quoted: 1422 Post(s)
Likes: 0
I ended up getting a the L&M Urban 350 and one of the GoPro type brackets that can attach to it. A little more than what I was wanted to spend, but it looks like a pretty solid off the rack solution.
Thread
Thread Starter
Forum
Replies
Last Post
Electronics, Lighting, & Gadgets
Electronics, Lighting, & Gadgets
Electronics, Lighting, & Gadgets
Electronics, Lighting, & Gadgets

Posting Rules
You may not post new threads
You may not post replies
You may not post attachments
You may not edit your posts
---
HTML code is Off
---