Ths Hipstr Kills Masheenz
Join Date: Oct 2006
Location: seattle
Bikes: tirove
Posts: 8,543
Mentioned: 0 Post(s)
Tagged: 0 Thread(s)
Quoted: 0 Post(s)
My MTE P7s and luxeon K2 setup
---
Beam pattern works great for me.
for about 90 dollars I bought the lamps and associated accesories, batteries, mounts, chargers.
they had flickering but with help form this forum and the writeups at candlepowerforums, they work well now.
all shot at 28mm, full frame, iso200 3 sec. exposure at f/4.0 and processed from raw with lightroom3 defaults, which includes some NR and black point curves but nothing else. auto wb.
2 p7 lamps, 2 luxeon k2 red lamps. one p7 is 'light painting' the foreground.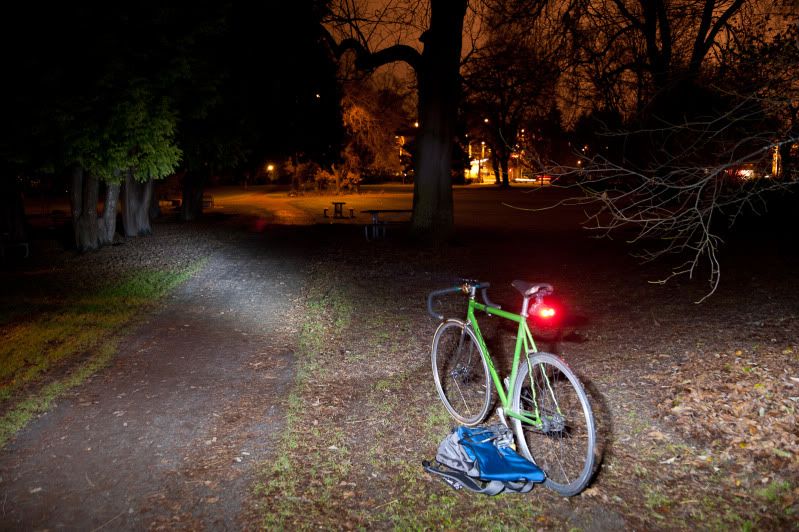 from back, p7 helmet light lighting foreground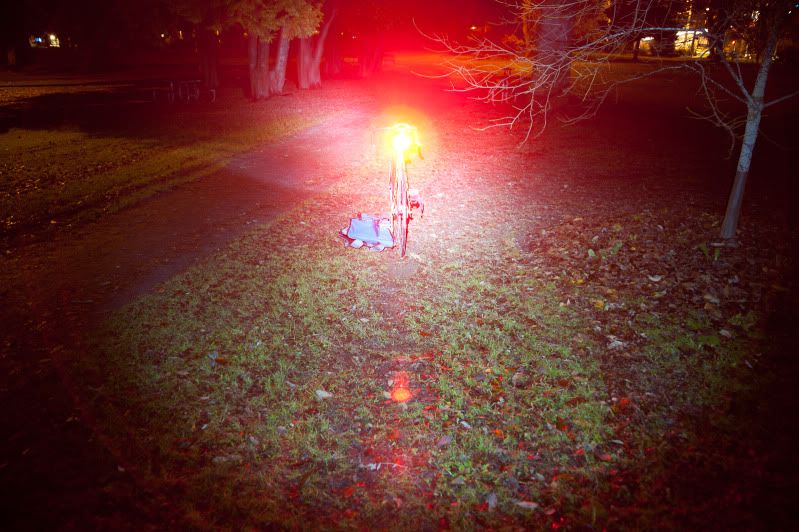 helmet light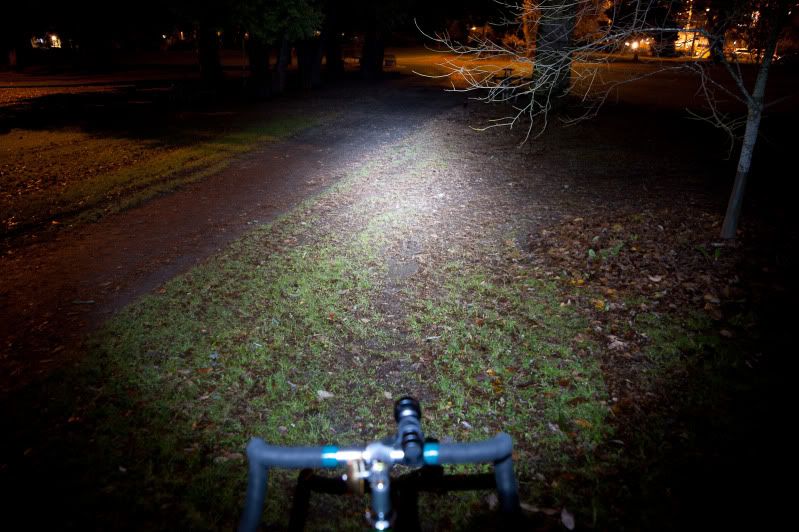 bar light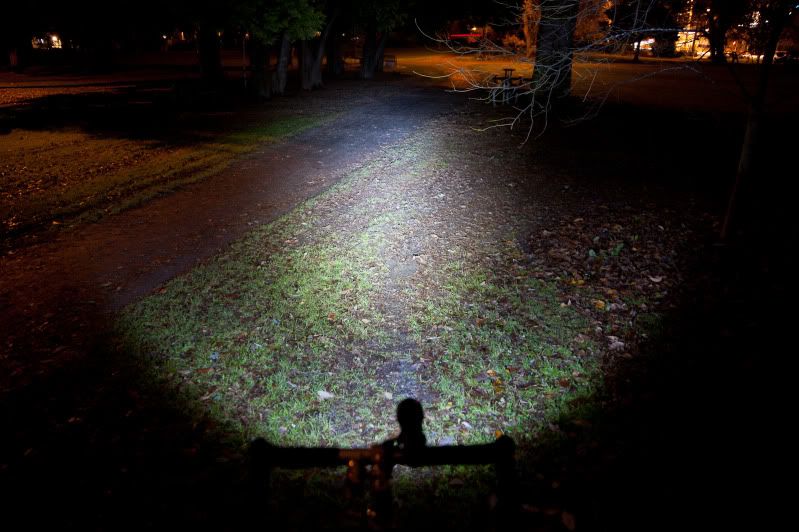 bar light is 5-mode, helmet is 2.
normally i'll run the bar on strobe, the helmet on low or not at all, a random blinkie on my bag, and the tails only in situations where i want to actively keep people off my tail.