Iruka

04-24-19, 12:48 AM
Member
Join Date: Mar 2013
Location: Spain/Italy
Posts: 21
Bikes: Dahon Classic III 1987 - Dahon Ios X9 2011 - Birdy City Premium 2013 - Brompton M6L Black Edition I 2015 - Cinelli Hobootleg Geo 2017 - Ori Bikes M10 2019
Mentioned: 1 Post(s)
Tagged: 0 Thread(s)
Quoted: 9 Post(s)
Iruka
---
What do you think about?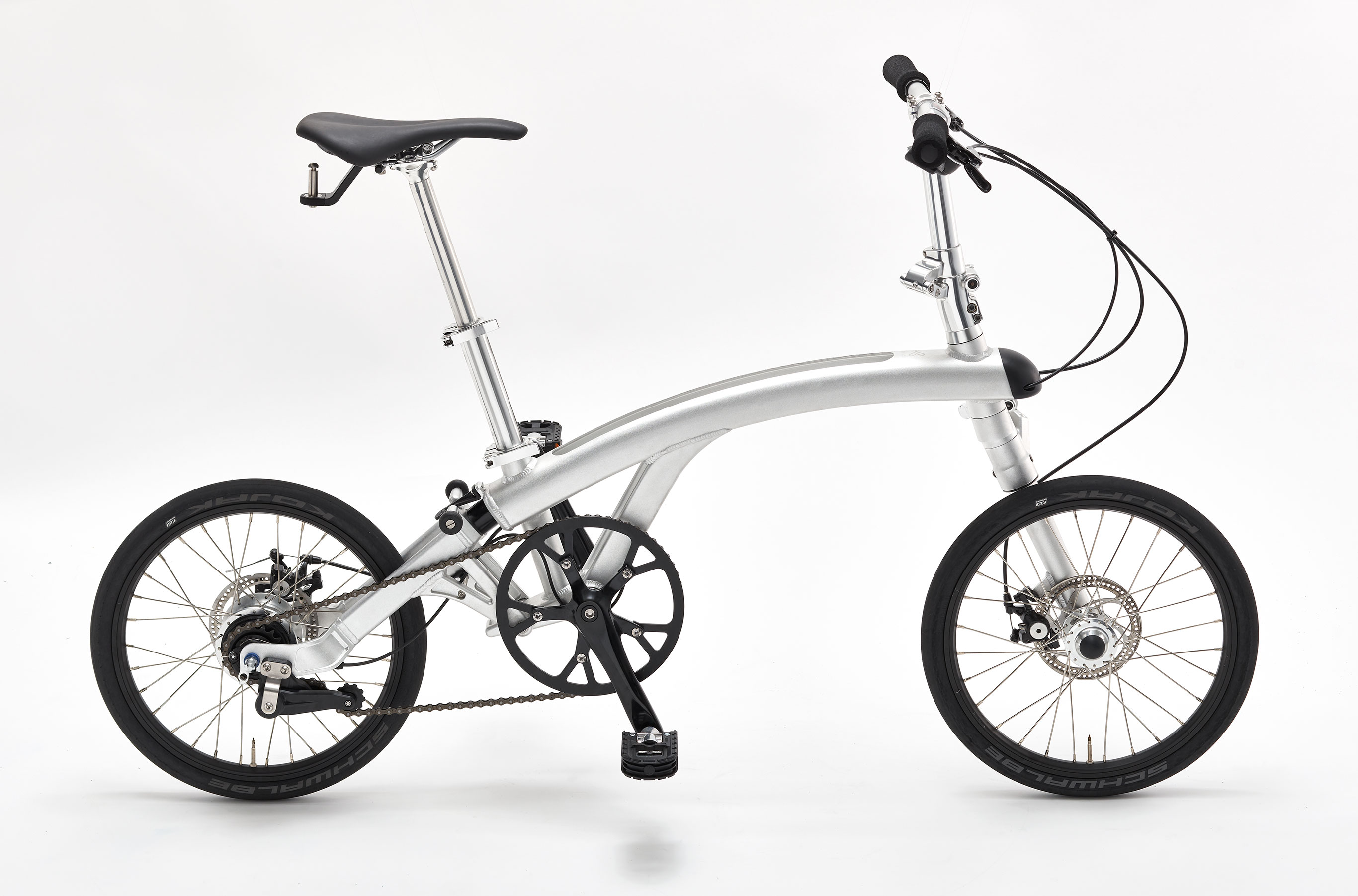 http://www.iruka.tokyo/
https://vimeo.com/277440100
---
Last edited by FoldingStyle; 04-24-19 at

12:57 AM

.

04-24-19, 01:59 AM
Originally Posted by
FoldingStyle
What do you think about?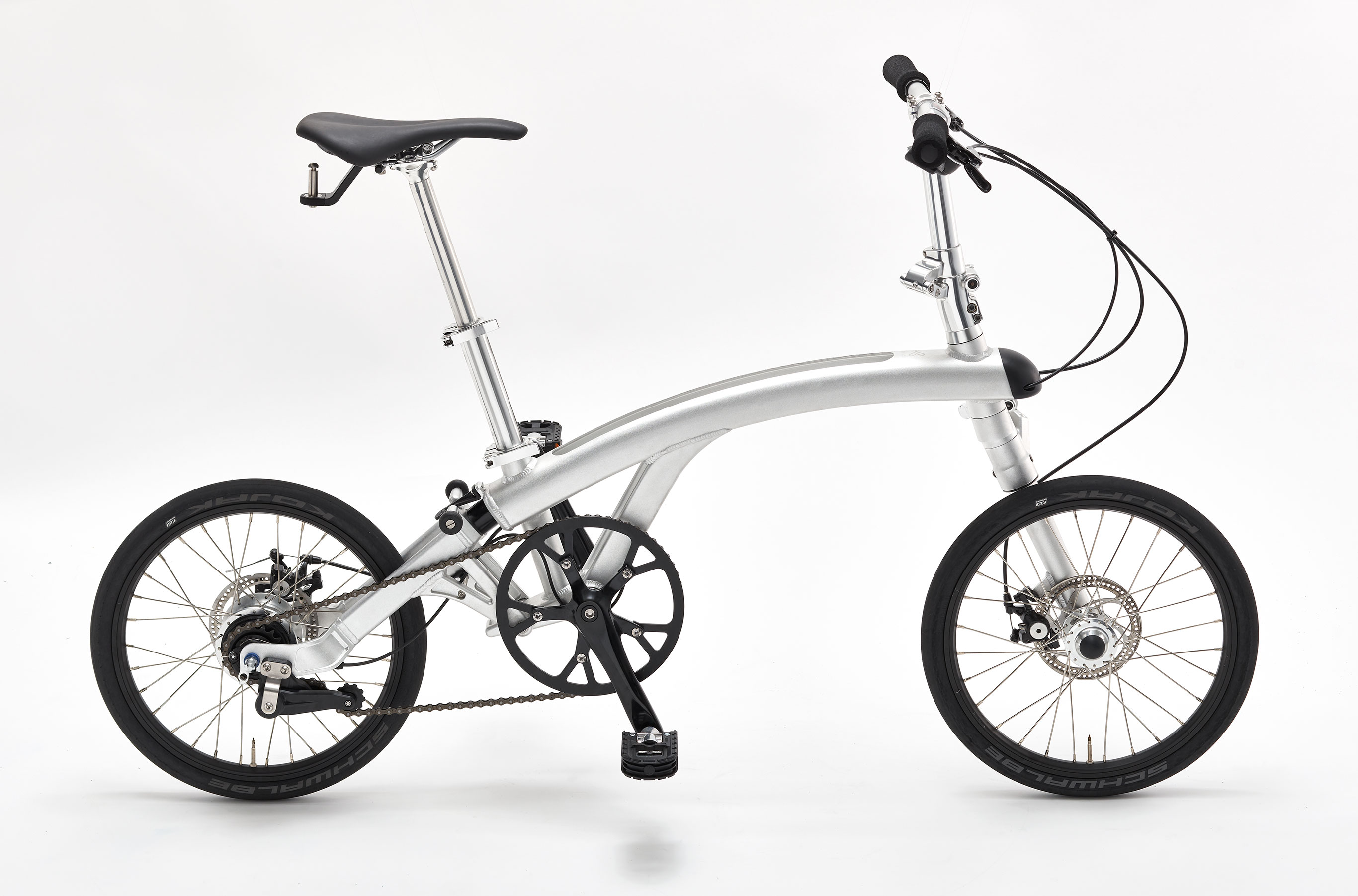 http://www.iruka.tokyo/
https://vimeo.com/277440100
Intersting find! Seems to have been made with much love and attention to detail! The story behind it is very interesting, too, and speaks for itself:
iruka******************** - iruka
I do not get the reason for the black knob on the front of the bike. Maybe it acts as a kind of spacer if you use the optional bag-hook on the bars. It does however in some way make the bike look a bit strange for my taste.
It costs ~1700€ plus tax in Japan, so it is not cheap - but seems to be very well made.
At 12 kg
it is not terribly light, especially for a naked bike w/o fenders, rack and lights - but it has an internal Alfine 8-speed hub that adds to the weight. Still a bit on the heavy side. The 18" tires (like the birdy) are ok, but limit the choice of tires a bit.
A very fancy design, well made, already an interesting
line of accessories
- it looks like somebody has realized his personal dream. Great thing and looks amazingly well thought trough. Rear frame design close to Birdy and Helix, split main tube was AFAIR seen on some prototypes of the Curl. The motivation for the bike sounds a little bit like the one of the creator of the Helix (and in the same way like the story behind the creation of the Brompton: seeing the potential behind the concept of folding bikes but being not happy with what's available on the market). Regarding the cleanness of the design it reminds me a bit of the
castro bike
(though the Iruka is obviously much more complex).
The fold does not convince me too much on first look: Long and flat (like a folded Tikit) but surprisingly wide and I cannot find an advantage that would result from using a mono fork (apart from looks). I guess it all depends from how it rides.
Thanks for sharing!

04-24-19, 06:38 AM
Senior Member
Interesting looking bike indeed. Wouldn't mind checking one out when they go on sale next month. I suspect that like Tyrell bikes the Iruka is sized for the locals, so a bit small for anyone taller than about 170-175cm.



04-24-19, 06:55 AM

05-03-19, 11:33 PM
Senior Member
Join Date: Feb 2012
Location: Bangkok: hottest average temperature :(
Posts: 615
Bikes: 1998 GT Forte Ti 700c, Totem KDS-D 26" fatbike, Cannondale Hooligan1 20", BirdyGT 18", Brompton M2LX 16", Dahon Dove 14"
Mentioned: 3 Post(s)
Tagged: 0 Thread(s)
Quoted: 86 Post(s)
Likes: 0
Liked 0 Times in 0 Posts
Nice to see new designs but see some issues with this.
Wide fold, tiny roller wheels and the grip is so close to the ground when folded so would probably dig into the ground with just a few degrees of tilt. Trolleying this folded would be very difficult.
Thread
Thread Starter
Forum
Replies
Last Post

Posting Rules
You may not post new threads
You may not post replies
You may not post attachments
You may not edit your posts
---
HTML code is Off
---