Senior Member
Join Date: Jun 2013
Location: Arizona
Bikes: Brompton and Dahon Curve D3
Posts: 806
Mentioned: 0 Post(s)
Tagged: 0 Thread(s)
Quoted: 23 Post(s)
Mount project on the Brompton finished.
---
I have finally finished with the mounting of the iPhone on the M type bars of my Brommie. After searching and reviewing various possibilities I came up with what I feel works best. First of all I decided on the Lifeproof bike mount and iPhone case. The case is totally weatherproof and the mount is a snap to install, but in order to properly mount this combination on the M type bars, I had to find a solution that would enable the mount to be centered on the bar. You can see why from the pictures. In order to do that I went with the Minoura SGL-300 light and computer holder size "S", which is designed for 22-29mm sized handlebars. I have tried it out and the combination works great. Very solid. No vibrations at all. I like the M type handlebars, but it is very cramped for mounting accessories.
Now, please excuse me as it's time to get out and ride.

Cheers
Wayne
[IMG]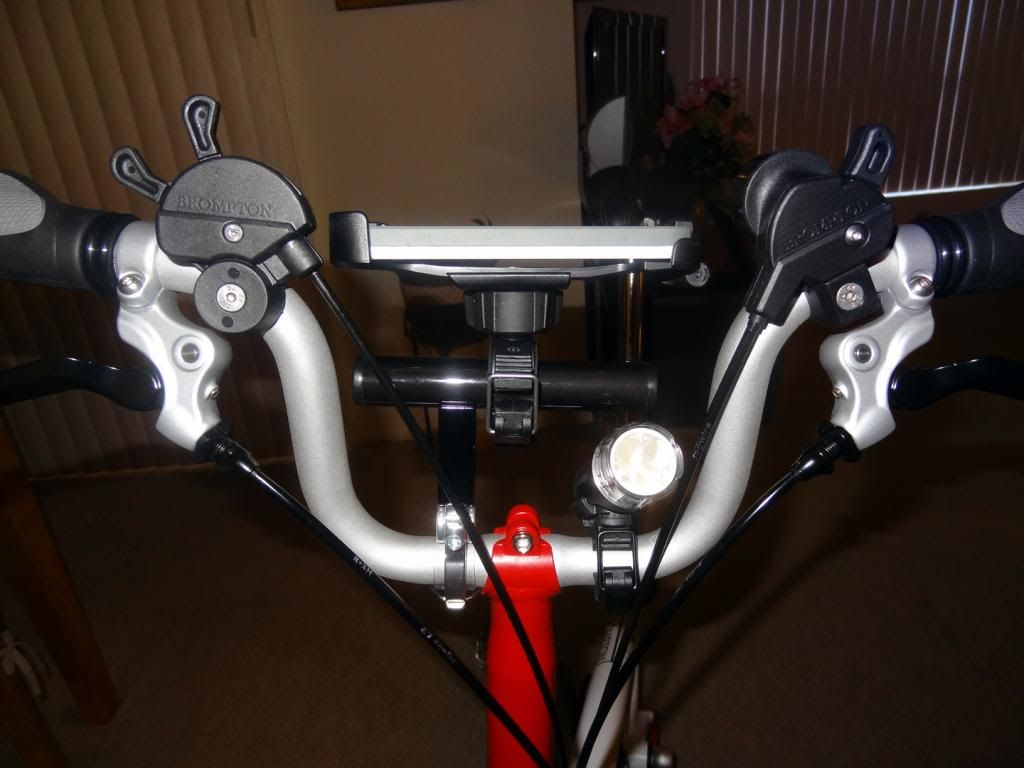 [/IMG]
[IMG]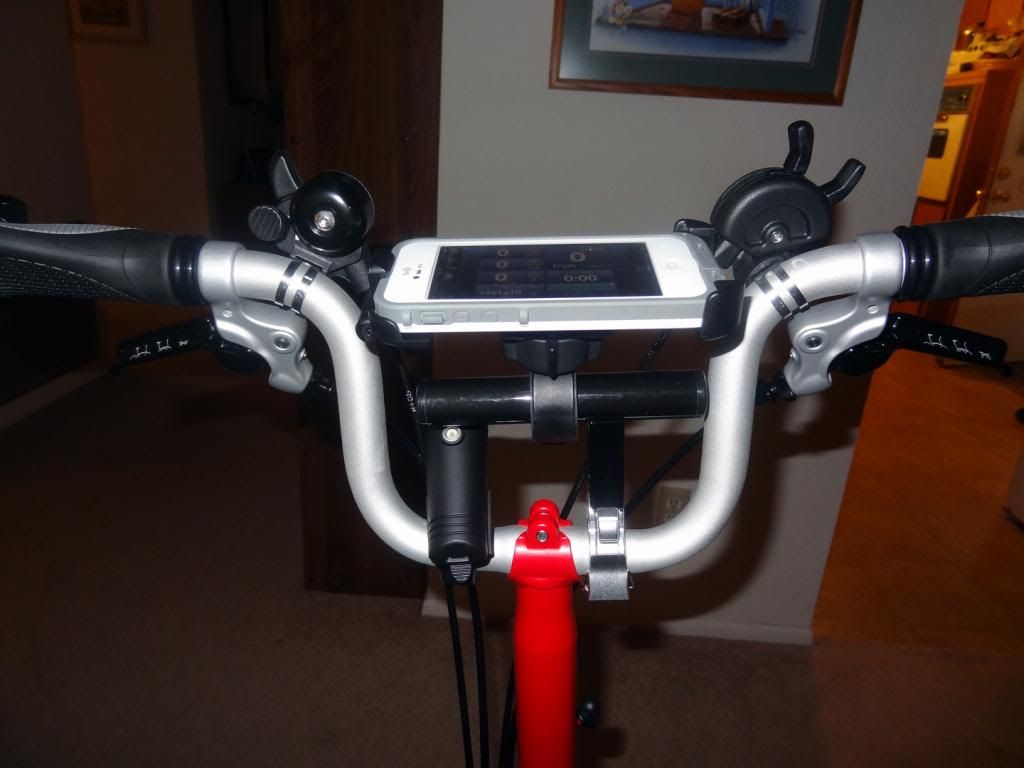 [/IMG]