2021 Century-A-Month Club

01-01-21, 12:02 AM
Senior Member
2021 Century-A-Month Club
---
The rules are simple, as always:
1. Ride a century every month.
2. Post a report here. Pictures are always nice if you have them.
Just to answer a few questions that may come up:
(a) A century is one 100-mile (160.9 km) bike ride completed in one 24-hour day. Feel free to be more strict on how you define a century, but here we'll try to include as many people as possible.
(b) A century is not necessarily a group ride. It is simply a 100-mile ride which may or may not be done with a group and/or part of an organized event.
2020 thread:
2020 Century A Month Club

01-05-21, 06:56 PM
Senior Member
Join Date: Jan 2020
Location: Gulf Coast, Florida
Posts: 225
Bikes: Electra Townie, Surly Ogre
Mentioned: 0 Post(s)
Tagged: 0 Thread(s)
Quoted: 119 Post(s)
My 1st Century of 2021

01-05-21, 07:48 PM
Senior Member
I rode my first January Century on Sunday. It came to 200 km (
on Strava
), with temperatures between -2 C and 8 C (28F to 46F). I left late-ish around 08:00 and didn't get back until almost midnight, riding the last 7 hours after sunset.
Soon after I got out of Tokyo and rode along the Arakawa river, I got my first view of the year of Mt Fuji.
First Mt Fuji: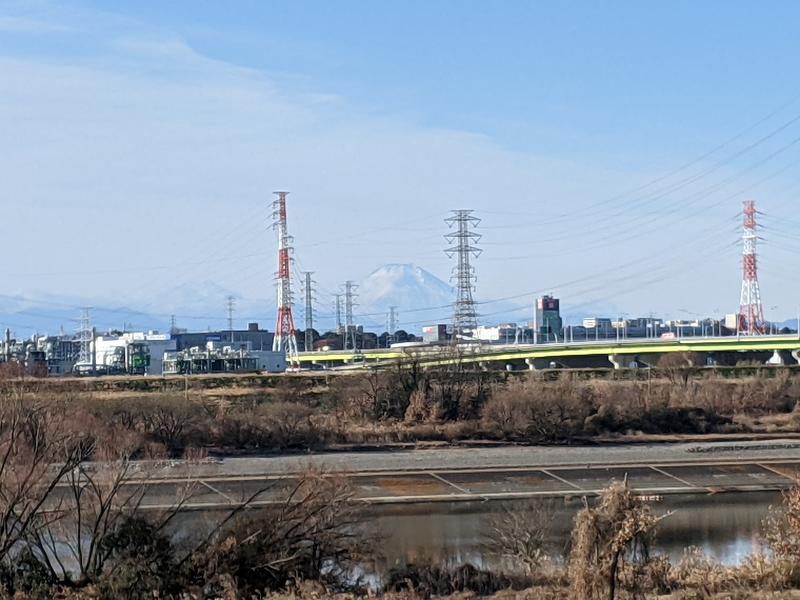 Besides extending my CaM streak to 101 months, the main objective was to clear some Veloviewer tiles, i.e. ride in places I had never visited before. My Max Square was at 29x29 which put me at the #2 in Japan (my friend Mike is way ahead at 49x49), but if I cleared 19 tiles I could extend it to 31x31 and stay ahead of the third ranking cyclist. I managed to do that and clear another 33 tiles, paving the way for a further expansion.
The last 10 or so tiles were collected in the dark.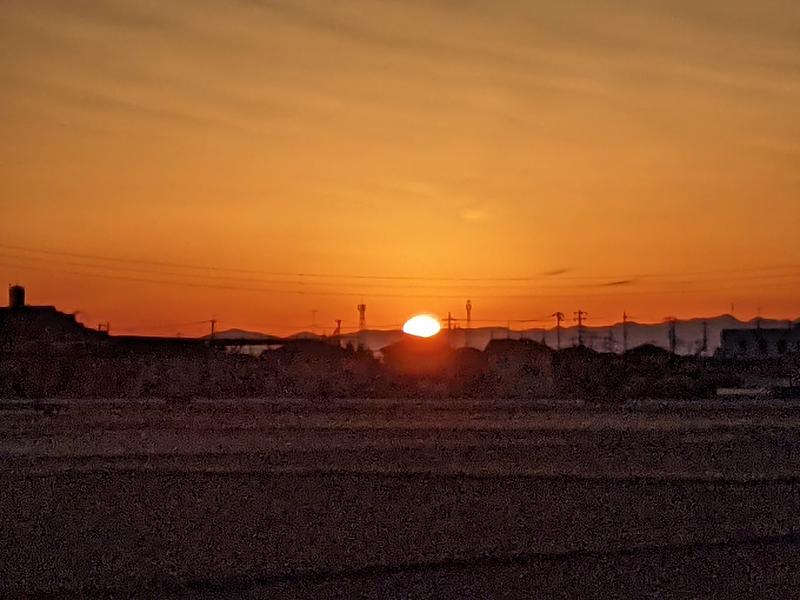 I stayed comfortable most of the ride by wearing enough layers. I wore old socks over my shoes, with holes cut for the SPD cleats, to keep my feet warm. Long underwear under my fleece pants and four layers (base layer, LS jersey, fleece jersey, wind breaker) on my upper body for the colder part of the day. I also used a neck warmer and covered my ears when it got to freezing or below.
Most of the riding was around farmland, with some gravel sections and in small towns. Despite the cold I found it very enjoyable. It was sunny and mostly clear. The Kanto plain is pancake-flat and I saw snow-capped mountains to the north in Gunma and Tochigi and to the east in Ibaraki, but the Saitama mountains to the west didn't seem to have any snow yet.
Family home: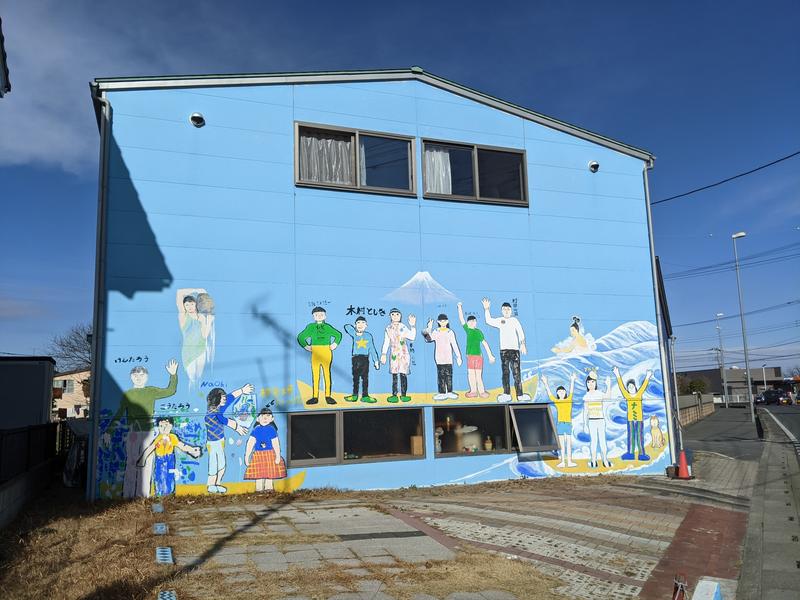 Cotton needs picking: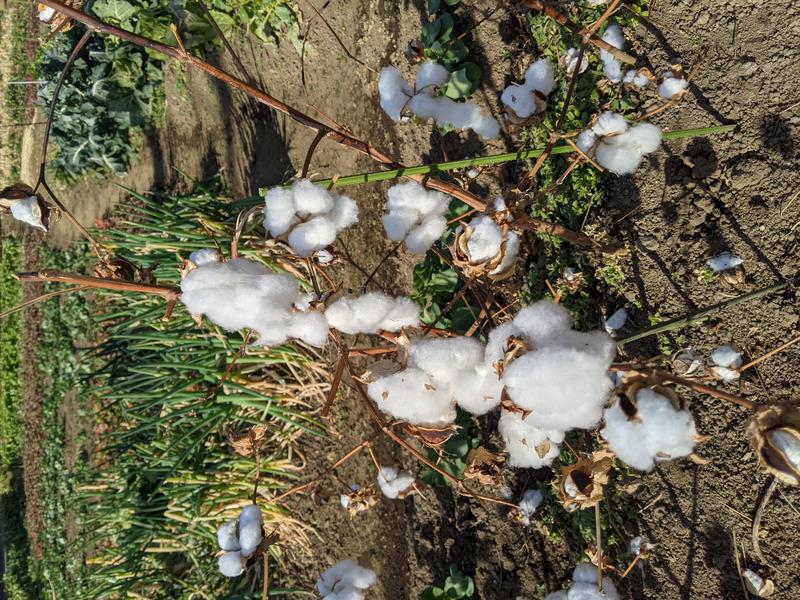 Rallye graveyard: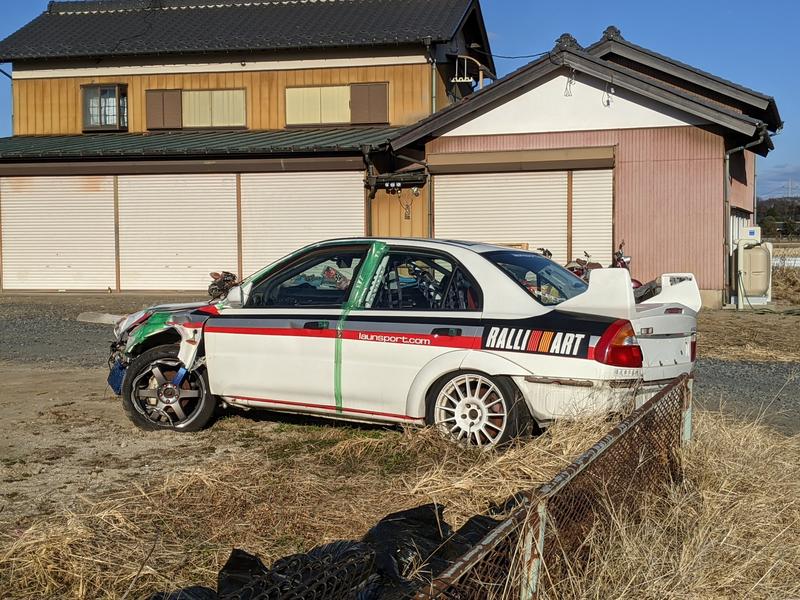 I felt very satisfied when I came back home, with all my goals accomplished. Because of frequent stops for navigation to plot a course through the map tiles, my bottom never felt uncomfortable despite the distance.
I will probably ride my first brevet of the year in March, followed by a Fleche ride on the first April weekend. I still have almost three months to prepare for that 360+ km ride.

01-14-21, 09:20 AM
...
I did my first century of 2021, and my 13th consecutive monthly, two days ago. Being half way through the month already, I jumped on one of the few days in the forecast with temps above freezing. (The sun was predicted to come out, but it never did.)
I did a big square loop around the Quabbin Reservoir which is the large body of water you can see on my map. It's Boston's water supply and was created in 1938 when they took four towns/seven villages by eminent domain and dammed the Swift river (see the Goodnaugh Dike in one of my photos). So we have this huge, heavily regulated and patrolled watershed preserve in the middle of the state. It's an interesting history. My grandfather used to live in the flooded town of Dana.
It's such a blessing to have the time and space to do this.
Inside one of the Quabbin Gates, somewhere in the town of Ware, MA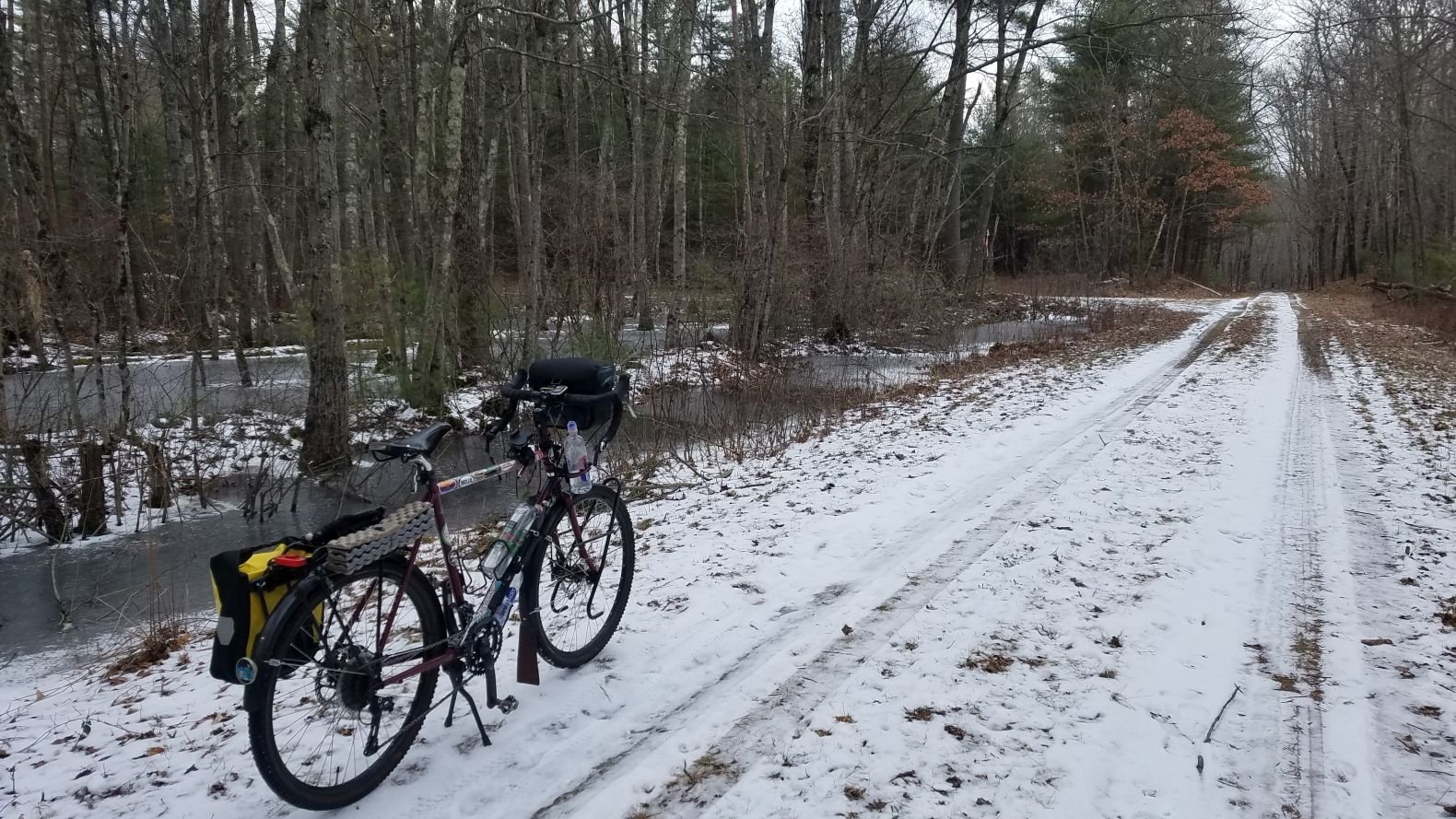 Looking north from the bottom of the Quabbin.
Sometimes I think those of us doing centuries in these conditions should get extra credit; like a metric should count.
In a supermarket parking lot
If it was daylight, you would see the French King Bridge in the background.
See you in February!
---
Last edited by Brett A; 01-14-21 at

09:28 AM

.

01-19-21, 08:02 PM
Junior Member
Join Date: Jan 2021
Posts: 11
Mentioned: 0 Post(s)
Tagged: 0 Thread(s)
Quoted: 2 Post(s)
Likes: 0
So, I found out about this "club" late last year but I'm not going to miss it this time. I did 10k miles with 9 centuries for 2020, so I'm pretty happy about that. After many delays, I finished getting my Lynskey build ready in late December. So new ride, new year and our first century together.
From Queens to Yorktown Heights
GWB bridge
Tappen Zee bridge
New Croton Reservoir
It was a lot colder than expected and pretty uneventful... it's good for clearing the mind though. I didn't have much energy for the ride but didn't feel the need to stop anywhere to grab a bite either.

01-19-21, 10:11 PM
lead on, macduff!
Join Date: Apr 2009
Location: san diego (uni/normal heights), california
Posts: 5,854
Bikes: 85 pinarello treviso steel, 88 nishiki olympic steel. 95 look kg 131 carbon, 11 trek madone 5.2 carbon
Mentioned: 25 Post(s)
Tagged: 0 Thread(s)
Quoted: 876 Post(s)
102 miles today. a bit windy second half of the ride but as far as winter weather goes in this forum, no complaints. southern california coast from dana point south to mission bay/old town area of
san diego (about 4 miles north of dtown san diego. travels took me by a hallowed socal surf spot-trestles. took the train from san diego to santa ana (just se of disneyland) and rode back.
my route had me nibbling at the edge of the 1984 olympic men's/women/s road race course in mission viejo.
---
Last edited by ooga-booga; 01-19-21 at

10:16 PM

.

01-24-21, 03:41 PM
Newbie
Join Date: Jan 2021
Posts: 1
Mentioned: 0 Post(s)
Tagged: 0 Thread(s)
Quoted: 0 Post(s)
Likes: 0
Liked 0 Times in 0 Posts
Philly suburbs -> Valley Forge Park -> Schuylkill River Trail -> back with misc. detours. I left at 8am when it was 25 degrees F. Had boot covers, gloves, hat, 3 layers and was still frozen in my feet, hands and tip of pp (lol). Once it got above 30 degrees I defrosted.

pic wont upload because Im a new member but its on my profile :/