piece to convert softtail to hardtail

09-19-14, 01:51 PM
Senior Member
Join Date: May 2008
Location: Toronto, Canada
Posts: 668
Bikes: Merckx titanium with Chorus, Columbus Cyclops Campy Victory, 531 Harry Quinn 1st gen DA, SLX Fuso 8-spd DA, Airfriday. Colnago Gilco with Campy mix, Claude Pottie 753 w. 8S Record, Claude Pottie Columbus with 105, Basso with DA 7402, Masi Team 3v wit
Mentioned: 0 Post(s)
Tagged: 0 Thread(s)
Quoted: 24 Post(s)
Likes: 0
Liked 0 Times in 0 Posts
piece to convert softtail to hardtail
---
The rear suspension shock (Fox Float style, length 165mm) on my partner's 1999 Specialized Stumpjumper softtail has failed.

while I investigate a repair, rebuild or replacement, the bike is out of commission.

I've been told there exists a bit that will fill the gap and allow her to at least run it as a hardtail.
But, I cannot find anything out there.

Can anyone advise or direct me to a source, or even tell me what you would call this piece and if there is a known manufacturer?

many thanks

Peter

09-19-14, 02:55 PM
Senior Member
Join Date: Oct 2007
Location: West Yorkshire, United Kingdom
Posts: 5,421
Mentioned: 4 Post(s)
Tagged: 0 Thread(s)
Quoted: 281 Post(s)
Likes: 0
The bike is a full suspension, the term softtail refers to a specific rear suspension design, of which this Specailzed isn't.
The easiest option for you would be to fix the rear shock, if it just needs the seals replacing, this is an easy job you can do at home, just get a Fox Float seals kit, and fit, if it needs other work, would be contacting your nearest Fox service center.
For fitting a bar or similar, see this thread
Rear suspension to rigid (temporarily of course) - Pinkbike Forum
on Pink Bike, it isn't advised.

09-19-14, 03:00 PM
Moar cowbell
Join Date: Oct 2004
Location: The 509
Posts: 12,480
Bikes: Bike list is not a resume. Nobody cares.
Mentioned: 1 Post(s)
Tagged: 0 Thread(s)
Quoted: 27 Post(s)
Likes: 0
Liked 0 Times in 0 Posts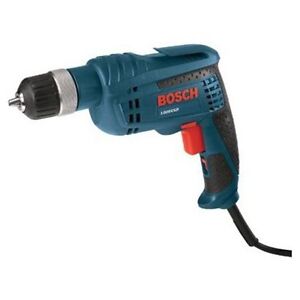 First of all,
don't do it
; you could end up damaging other parts of the frame. Secondly, you'd spend as much time finding such a thing (if one exists) as you would buying a replacement shock off eBay.
IIRC, eye-to-eye was 6.5 and stroke was 1.5 on most of those FSRs on either side of year 2000. It's still a common-as-water size and shouldn't be difficult to turn up a suitable replacement.
__________________
Originally Posted by Mark Twain
"Don't argue with stupid people; they will drag you down to their level and then beat you with experience."

09-21-14, 08:56 PM
Senior Member
Join Date: May 2008
Location: Toronto, Canada
Posts: 668
Bikes: Merckx titanium with Chorus, Columbus Cyclops Campy Victory, 531 Harry Quinn 1st gen DA, SLX Fuso 8-spd DA, Airfriday. Colnago Gilco with Campy mix, Claude Pottie 753 w. 8S Record, Claude Pottie Columbus with 105, Basso with DA 7402, Masi Team 3v wit
Mentioned: 0 Post(s)
Tagged: 0 Thread(s)
Quoted: 24 Post(s)
Likes: 0
Liked 0 Times in 0 Posts
Thanks, but it has proven anything but easy so far.
I bought the "universal" Fox rebuild kit, only to find (and then have confirmed by Fox) that none of the seals in that kit fit this shock. It was just pre- their universal design it seems.
No one I have shown the pictures to (Risse for instance I think is one) has been willing to undertake a rebuild either.
Nor have I found a suitable and reasonably priced replacement. but with your encouragement, I'll keep looking. a replacement seems like the best bet.