Revolution Wheelworks

01-08-11, 11:06 AM
Senior Member
Join Date: Jul 2010
Posts: 142
Mentioned: 0 Post(s)
Tagged: 0 Thread(s)
Quoted: 0 Post(s)
Likes: 0
Liked 0 Times in 0 Posts

01-08-11, 03:09 PM
Senior Member
Join Date: Sep 2006
Posts: 252
Mentioned: 0 Post(s)
Tagged: 0 Thread(s)
Quoted: 0 Post(s)
Likes: 0
Liked 0 Times in 0 Posts
They are incredible wheels - a hometown company to the Philly area. RevWW was basically the lovechild of a guy who used to build wheels in his sparetime as a hobby, his name is Jonathan. If you know anything about cyclocross, they are hugely popular in the CX scene because of their reliability and great price.

Check out their website or send Jonathan/Andy an email with any questions, they are tremendously nice guys who are in it for the love of the game.

01-08-11, 06:59 PM
Senior Member
Join Date: Jul 2006
Location: Chester County, PA
Posts: 2,365
Bikes: 2010 Trek Madone 5.5 CAAD9
Mentioned: 0 Post(s)
Tagged: 0 Thread(s)
Quoted: 0 Post(s)
Likes: 0
+1
Those guys are great, super cool and easy to talk to. I know a good number of people who have their wheels, both for cx and road racing, haven't heard a bad thing about them. I'm waiting for them to offer full carbon clinchers.

01-08-11, 07:57 PM
Roadie
Join Date: Oct 2007
Location: Traverse City, MI
Posts: 1,448
Mentioned: 0 Post(s)
Tagged: 0 Thread(s)
Quoted: 3 Post(s)
Likes: 0
Liked 0 Times in 0 Posts
I have a set of the Rev50s, they've been fantastic wheels. They come with SS yellow which is a nice bonus, plus nice valve extenders. I emailed Jonathan when I was looking at them what his lead time was, he told me a week, they shipped in exactly one week. They were packaged very well and arrived perfectly true. I put 1691 miles on last year and they've been perfect despite riding them through potholes, in the rain, etc. They're still true and haven't made any noises they shouldn't have. The hubs roll smooth and the wheels are quite stiff side to side. I just pulled off the freehub to regrease for next season, it was really easy to do.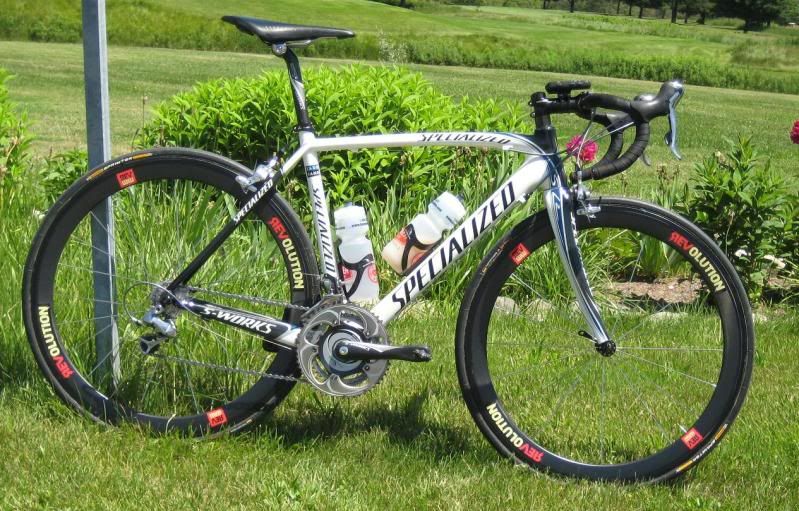 Thread
Thread Starter
Forum
Replies
Last Post

Posting Rules
You may not post new threads
You may not post replies
You may not post attachments
You may not edit your posts
---
HTML code is Off
---