Death fork? Naaaah!!
Join Date: Nov 2005
Location: The other Maine, north of RT 2
Bikes: '71 Gitane Super Corsa, '73 Atala Giro d'Italia, '73 Schwinn Super Sport, '76 Viscount Aerospace Pro, '81 Miyata 710, '81 Lotus Classique, '84 Ross Signature 290s, '85 Miele Gara, '87 Miyata 512, '89 Centurion Ironman, many more
Posts: 4,118
Mentioned: 16 Post(s)
Tagged: 0 Thread(s)
Quoted: 136 Post(s)
Impulse buy Nishiki OR 'Whatda want, a Medalist?"
---
Last week I stopped by a LBS that often has nice old bikes, and this little Nishiki called to me. I did a little research here and discovered it was one of the very good ones, so I went back two days latter. After a brisk, quick negotiation, I handed over the exact amount in my pockets and left with the bike.
I'm always too eager to pitch into a project to remember to take 'before' pictures, so you're spared the too-short stem and nasty yellow bar tape and cable housing.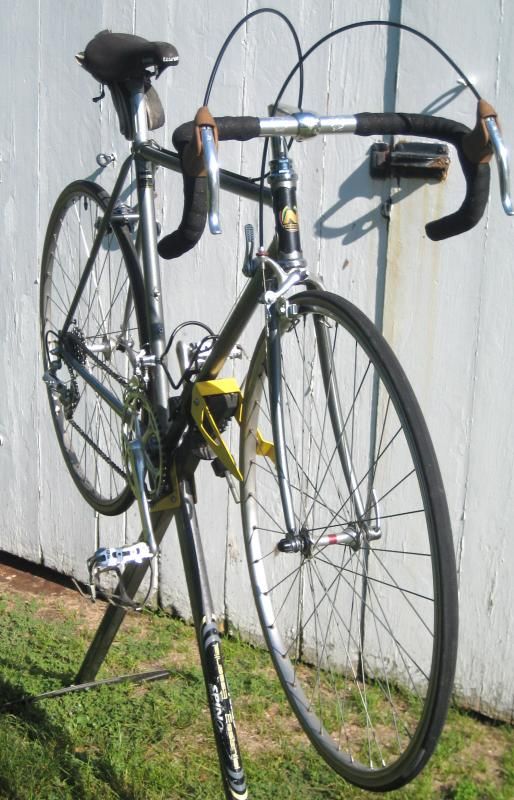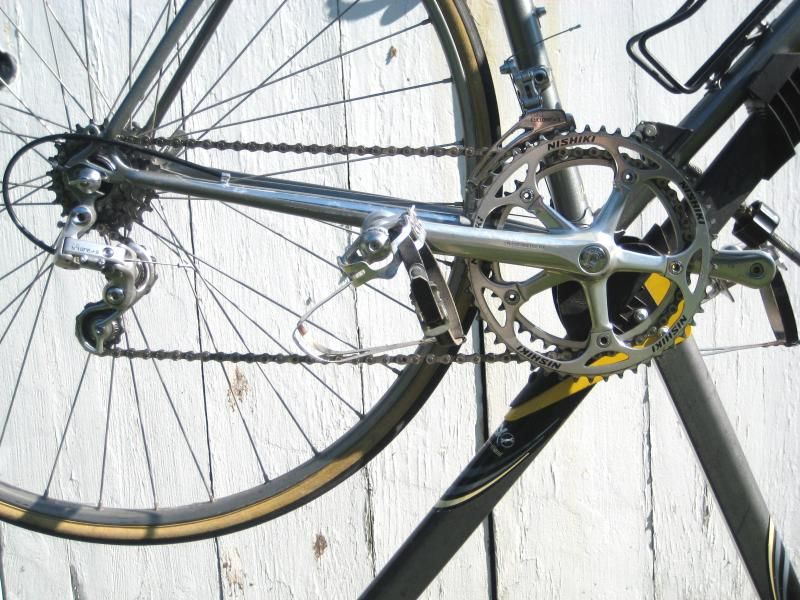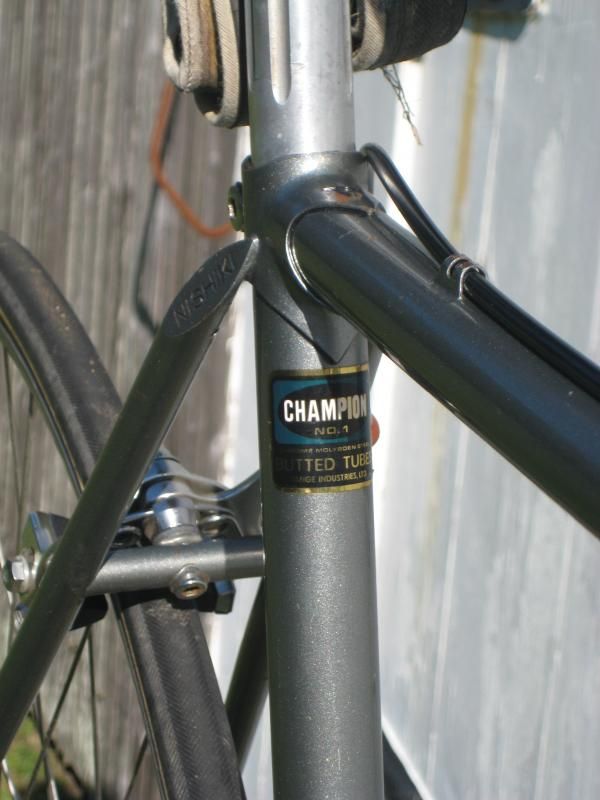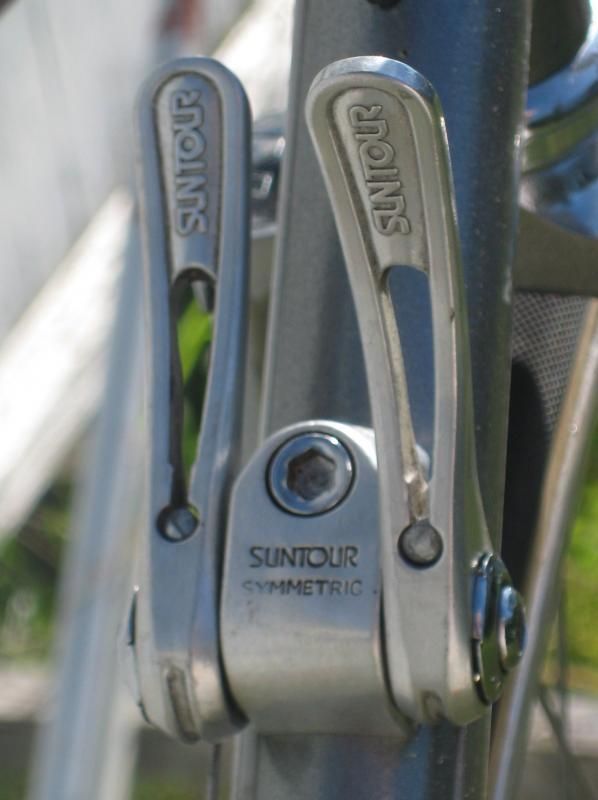 The shifters are what turned the trick for me. I've always been interested in them and wanted a set to play with. One of my first posts here was a question about them, answered by Sheldon himself!
Official post-shakedown ride portrait:
Top
__________________
You know it's going to be a good day when the stem and seatpost come right out.

(looking for a picture and not seeing it? Thank the Photobucket fiasco.PM me and I'll link it up.)