Senior Member
Join Date: Jul 2007
Location: Space Coast, Florida
Bikes:
Posts: 2,423
Mentioned: 0 Post(s)
Tagged: 0 Thread(s)
Quoted: 0 Post(s)
Things you see on a ride - Autumn in Florida
---
A great day for a ride through Merritt Island National Wildlife Refuge out to Playalinda Beach.
On the left is launch pad 39A with the Space Shuttle Discovery getting set for launch on November 1. That will be the next-to-last launch, unless one more gets funded sometime next spring. The end of the shuttle program. If you've never seen a shuttle launch, you need to get here for one.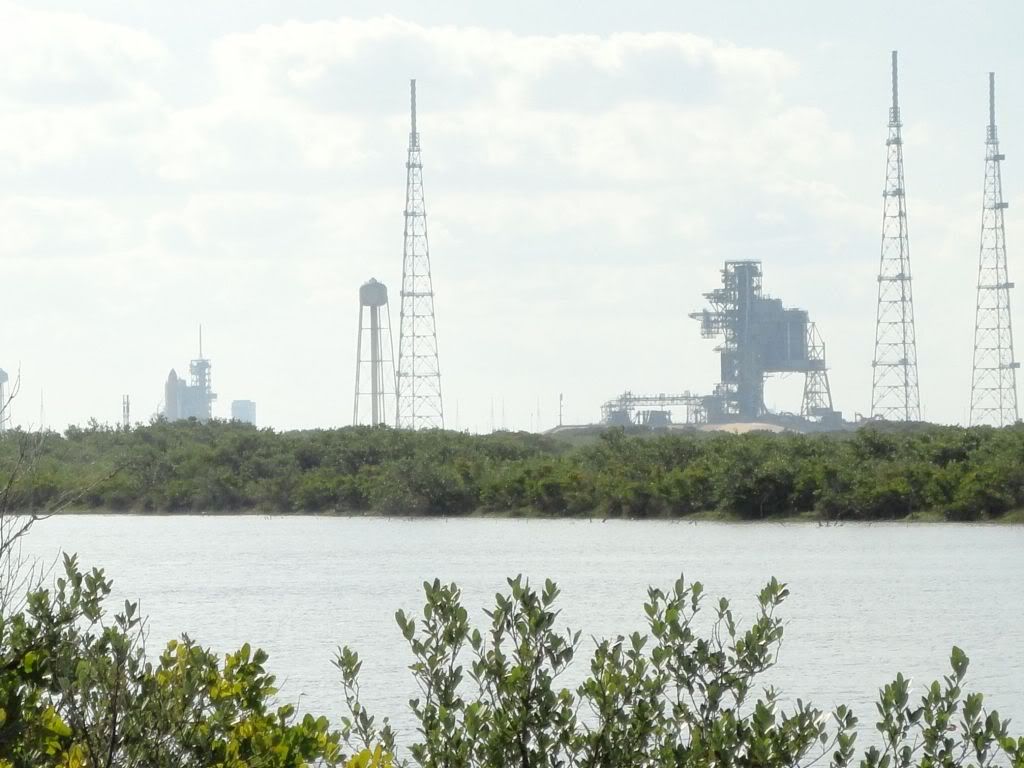 On the right is pad 39B, which is getting disassembled.
Not many folks out at the nude beach: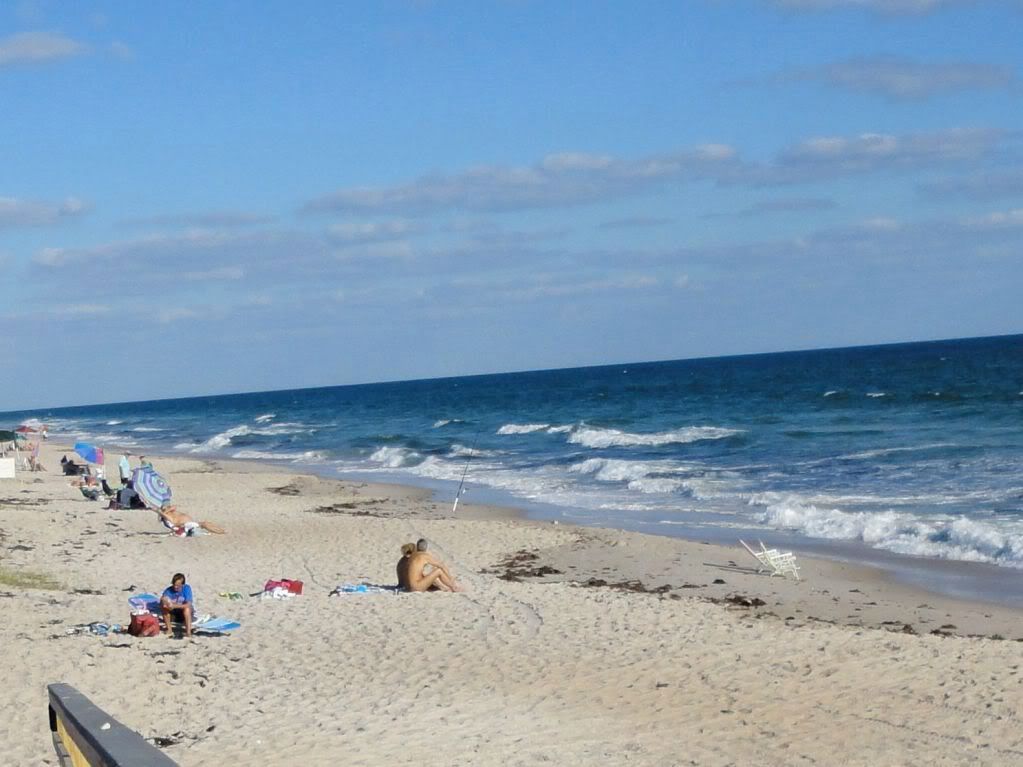 This fellow was sunning himself on the road, and I almost ran over him: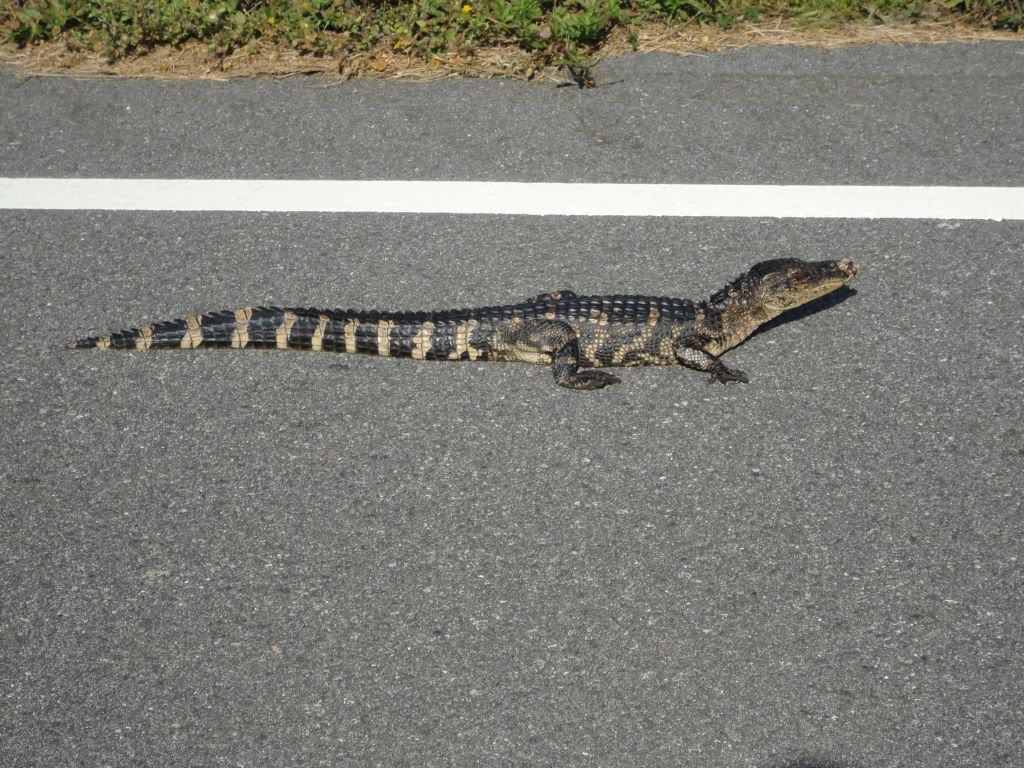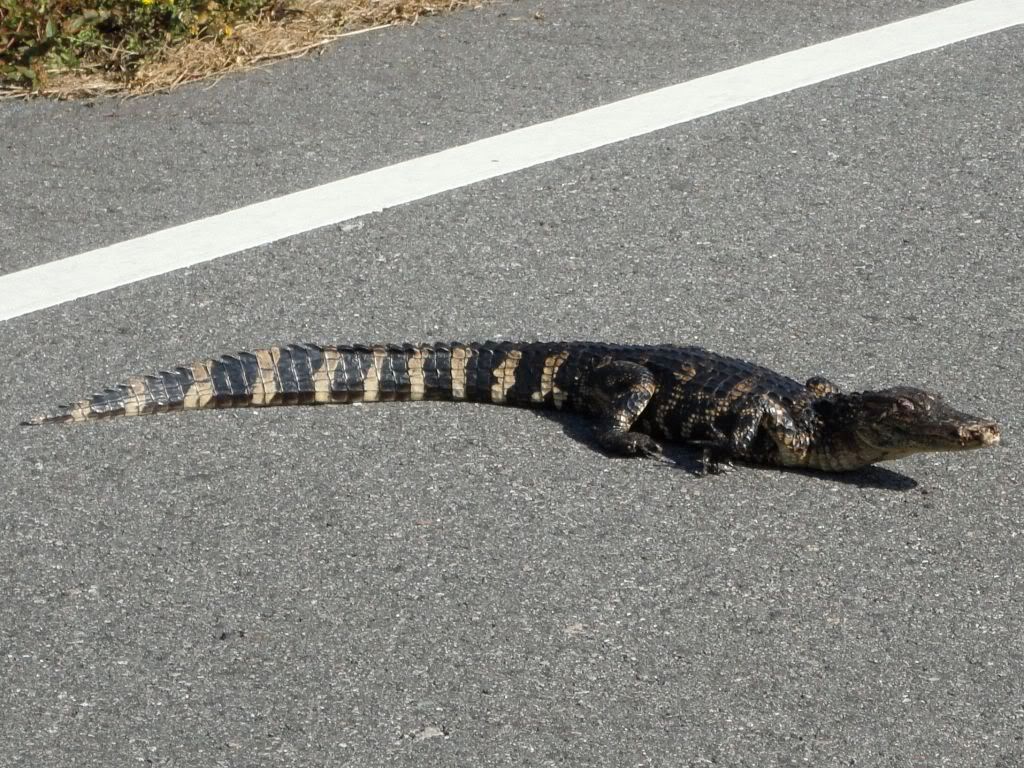 Last but not least, they're building me a hill to replace the swing bridge out to the beach. Hurrah for Obamabucks!: