Impressed by the O.C.

07-02-11, 08:49 PM
Has coddling tendencies.
Impressed by the O.C.
---
I spent a week in Laguna Niguel last week visiting family and taking in a few rides. The mornings were cool and wet for the most part, which made for excellent riding. The rides weren't long (under 40 miles), but they were pleasant. Mostly because the roads were mostly perfect. Included in my travels was a cruise down to San Clemente, and some of Santiago canyon. I even discovered a local workout climb - Pacific Island Drive - just off Crown Valley Pkwy near PCH.
Here's some of the sights.
Oh those roads with the designated bike lanes!
A lake in Mission Viejo along Alicia Pkwy.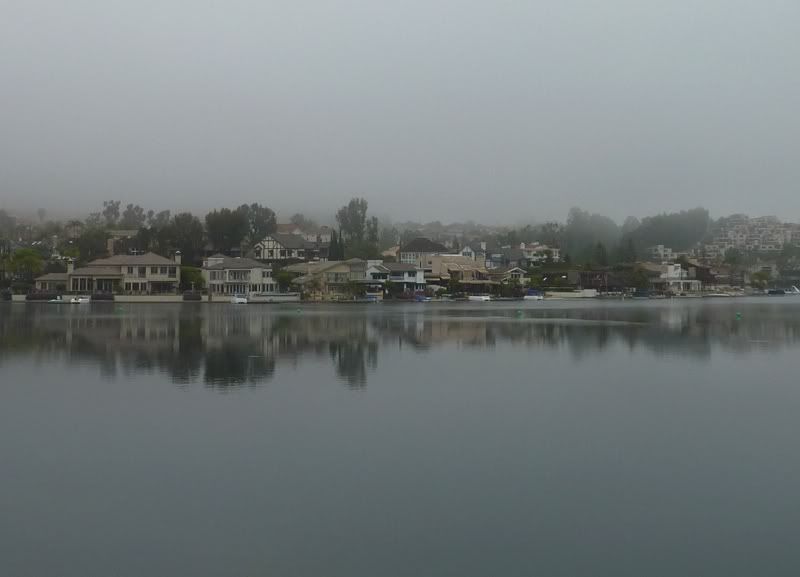 Santiago Canyon view.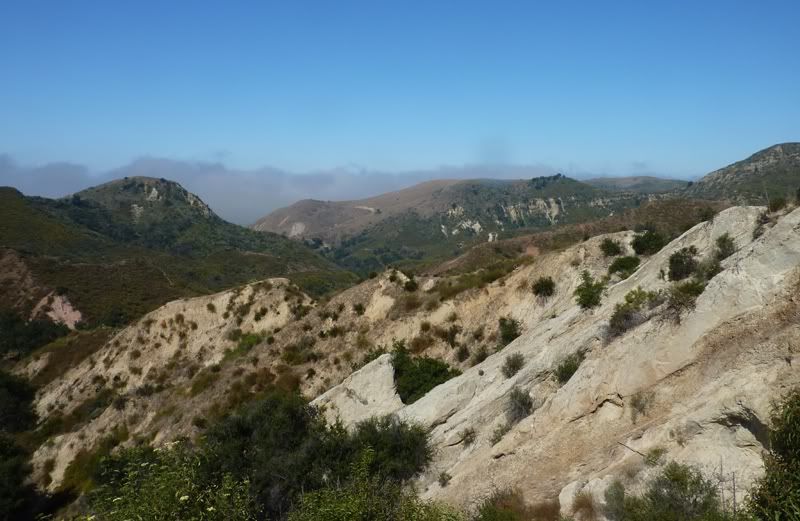 These were taken along the Montage resort grounds on a walking tour with my pop. An unbelievable work of art, architecture and nature. And open to the public!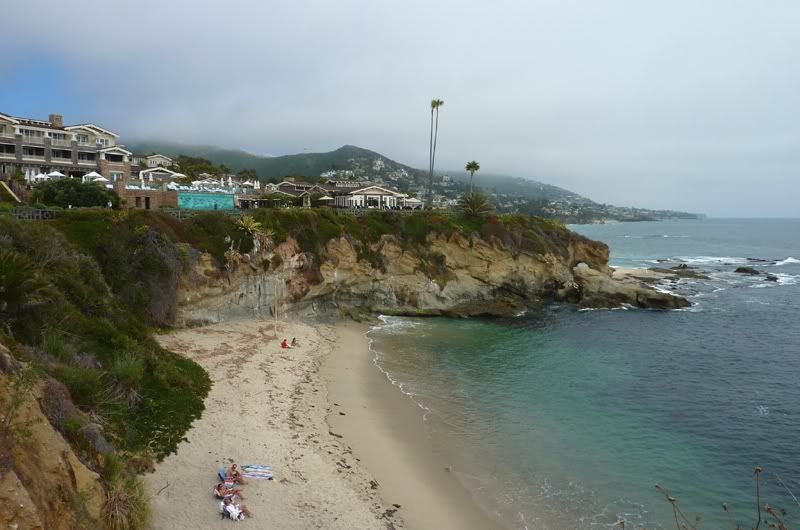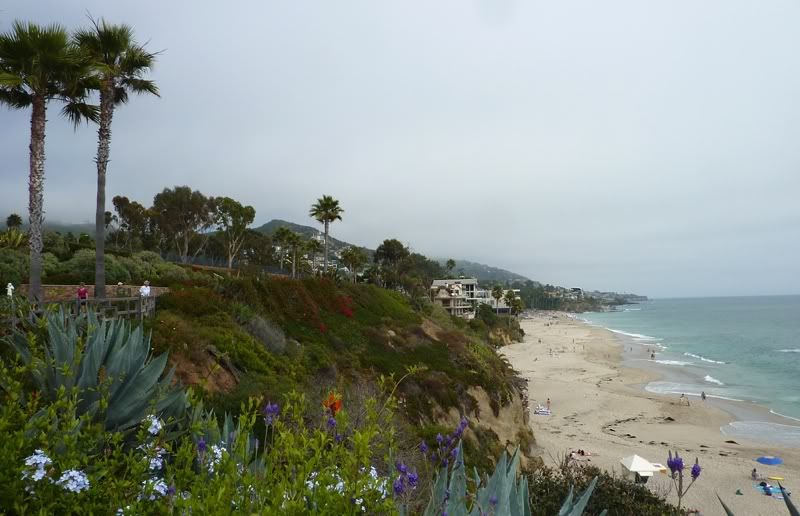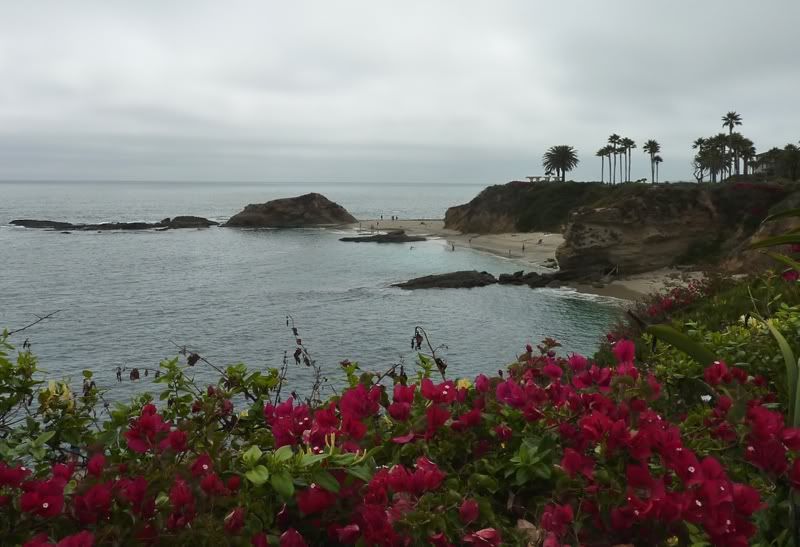 The train along PCH near San Clemente.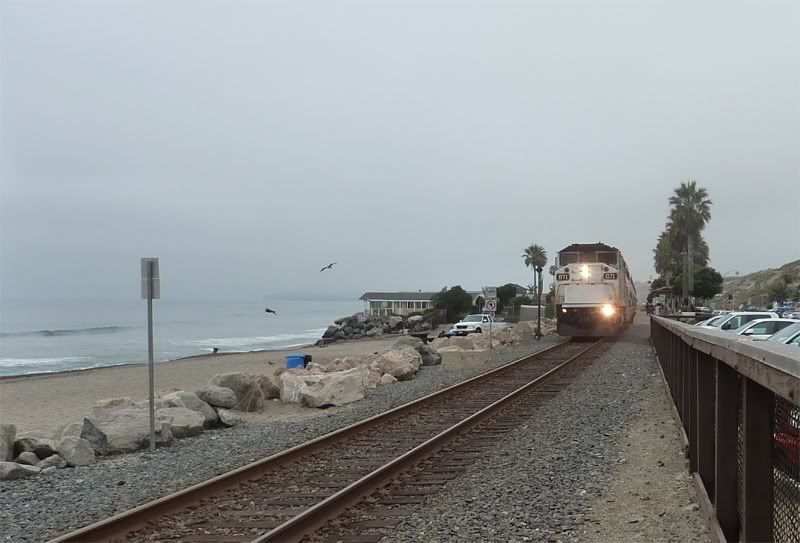 What remains of a staircase along PCH.
San Clemente pier.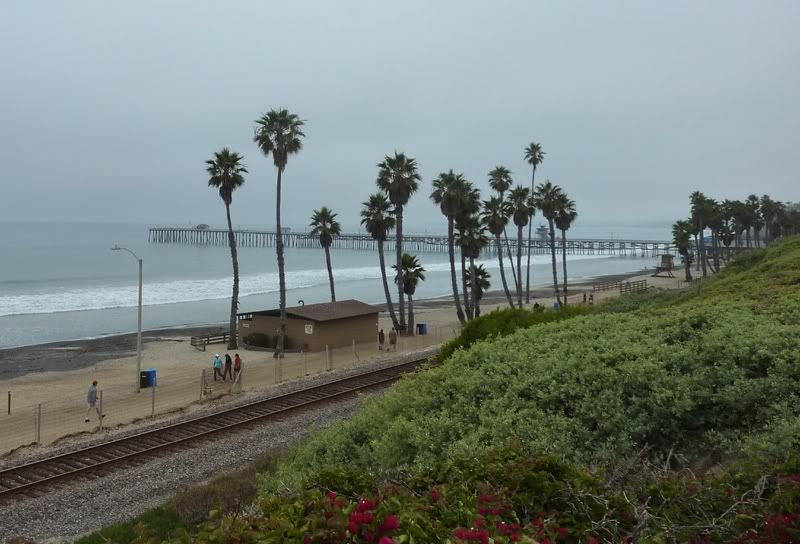 07-02-11, 09:45 PM
shaken, not stirred.
Join Date: Aug 2006
Location: The Shaky Isles.
Posts: 5,190
Bikes: I've lost count.
Mentioned: 40 Post(s)
Tagged: 1 Thread(s)
Quoted: 1377 Post(s)
looks like a nice trip. thanks for sharing. I'm envious of all that sun and warmth though.
__________________
Get a bicycle. You will not regret it if you live. ~Mark Twain, "Taming the Bicycle"
vBulletin: snafu

07-03-11, 10:44 AM
Pedal pusher...
Join Date: Oct 2006
Location: Los Angeles
Posts: 7,769
Bikes: I've got a bunch...
Mentioned: 0 Post(s)
Tagged: 0 Thread(s)
Quoted: 5 Post(s)
Liked 0 Times in 0 Posts
Nice pictures! Thanks!

__________________
May you live long, live strong, and live happy!

07-06-11, 01:11 PM
Shredding Grandma!
Join Date: Jun 2006
Location: So Cal
Posts: 4,803
Bikes: I don't own any bikes
Mentioned: 0 Post(s)
Tagged: 0 Thread(s)
Quoted: 46 Post(s)
Likes: 0
Liked 0 Times in 0 Posts
You posted OC (not THE OC) photos in the So Cal forum so preaching to the choir. Yes OC has great cycling and do not forget, mountain biking; perfect place for a cyclist to live. When I take time off friends ask where I am going and I say "nowhere! I live in a vacation destination!"

Last saturday took a friend (comfort bike rider) on my favorite OC cruisy ride... down the San Diego Creek trail to Back Bay and looped around. It was cool and foggy down by the beach - perfect!
__________________
______________________________________________________________
Private docent led mountain bike rides through Limestone Canyon. Go to
letsgooutside.org
and register today! Also available: hikes, equestrian rides and family events as well as trail maintenance and science study.

07-06-11, 08:25 PM
Junior Member
Join Date: Jul 2011
Posts: 196
Mentioned: 0 Post(s)
Tagged: 0 Thread(s)
Quoted: 6 Post(s)
Glad you had a good time!
Yes, we're spoiled -- PERFECT weather all year, lots of everything you could want... hills, flats, canyons, beaches... and a great starting point for rides to San Diego!

C'mon back any time -- we're happy to share!
Thread
Thread Starter
Forum
Replies
Last Post

Posting Rules
You may not post new threads
You may not post replies
You may not post attachments
You may not edit your posts
---
HTML code is Off
---