DIY Anything Rack

07-20-19, 03:26 PM
Senior Member
DIY Anything Rack
---
3L olive bucket
After watching a youtube video on using grounding clamps for attachment points, split a 3L olive bucket in half and am going to make an anything rack! My concern now, is placement of the drill holes in the sides of the bucket. Any sage advice is welcome. The main purpose of the racks is to support two 2L bottles of water (which fit perfectly into the half buckets).
The grounding clamps (from Lowe's website and bought there)
https://mobileimages.lowes.com/produ...1857491604.jpg
Cheapest way to add bidon points I have encountered.
---
Last edited by Digger Goreman; 07-20-19 at

03:38 PM

. Reason: Add text

07-21-19, 04:30 AM
Senior Member
Join Date: Jun 2009
Location: Norwich, Norfolk. UK
Posts: 306
Bikes: 2006 Falcon Explorer Hybrid, 2008 Landrover Visalia Crossover, 2010 Cargo Cycles Senton, 2010 Cargo Cycles Capability, and a 2001 AVD quad pedi-van.
Mentioned: 2 Post(s)
Tagged: 0 Thread(s)
Quoted: 19 Post(s)
Likes: 0
Those grounding clips are going to be harsh on the bikes frame, probably causing damage which will weaken it and become a dangerous stress raiser that will eventual cause a catastrophic failure.
Neoprene lined stainless steel "P" clips are more than adequate for a bicycle rack, I supply 4 off them with each front & rear porteur rack I make: One for each side of the forks and two and for either the handle bars or seat stay tops.
Replace the supplied as stanard A2 stainless set screws with BZP high tensile set screws and nylock nuts, which when correctly tightened the "P" clips will easily support 40lbs each and will not damage or seriously mark the frame.... the neoprene will slightly mark the paint work which can simply wiped away with WD40 or 3-in-1 bike maintenance spray.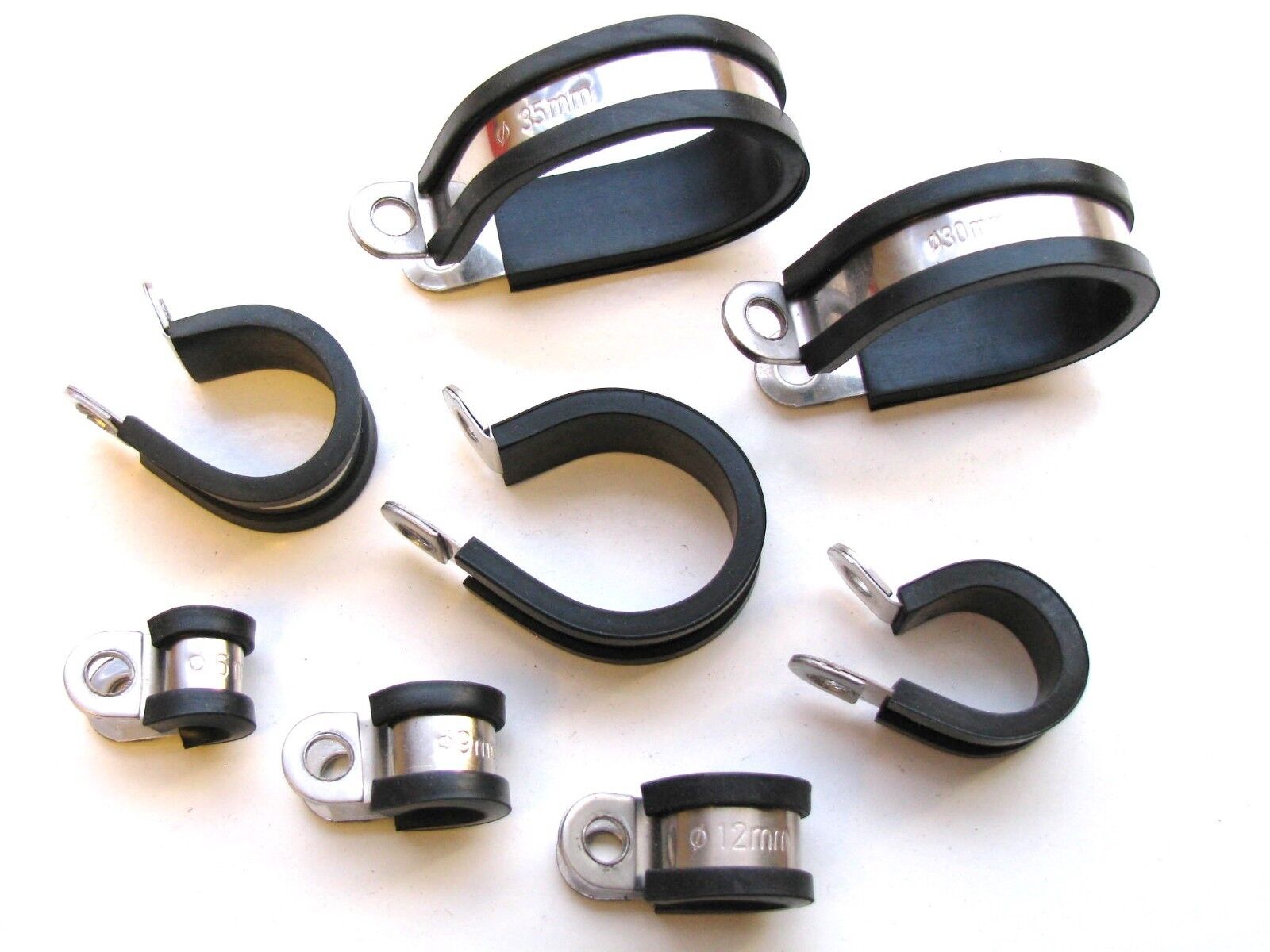 07-25-19, 07:09 PM
Senior Member
Used an old tube today to protect the forks. Despite no damage in today's fully loaded stress trial, doubled the layers beneath the clamps.

Thanks for the caution, better to consider advice than to screw it up.

Funny moment in the test: downhill into an intersection and saw the pothole late.... Partially jumped and almost avoided it. The two full 2L bottles shot upwards like a pair of roman candles and rolled down the street! I'm laughing while retrieving. Just another engineering mod for tomorrow..

07-26-19, 04:45 PM
Senior Member
Current mods
---
(Site does not accept my pics now)
Enlarged the attachment point washers, padded the fork, and used two small bungee cords to prevent premature evacuation.