Dismount Run Remount etc.
Join Date: Apr 2005
Location: Some Latitude and Some Longitude
Bikes: A couple customs and some beaters.
Posts: 2,235
Mentioned: 0 Post(s)
Tagged: 0 Thread(s)
Quoted: 0 Post(s)
British Fixation
---
Bring em out! Mercian, Bob Jackson, Hetchins, Bates, Claud Butler, Hobbs, Moulton, Raleigh, Witcomb, etc etc etc. Let both the ornate and the industrial come forth! Vintage components encouraged!
The baby (sans new, raked fork) next to its err...inspiration.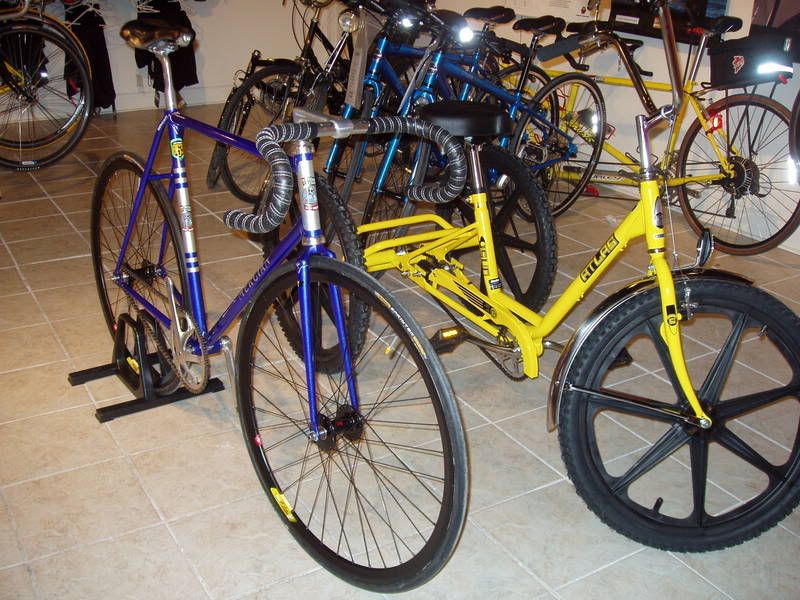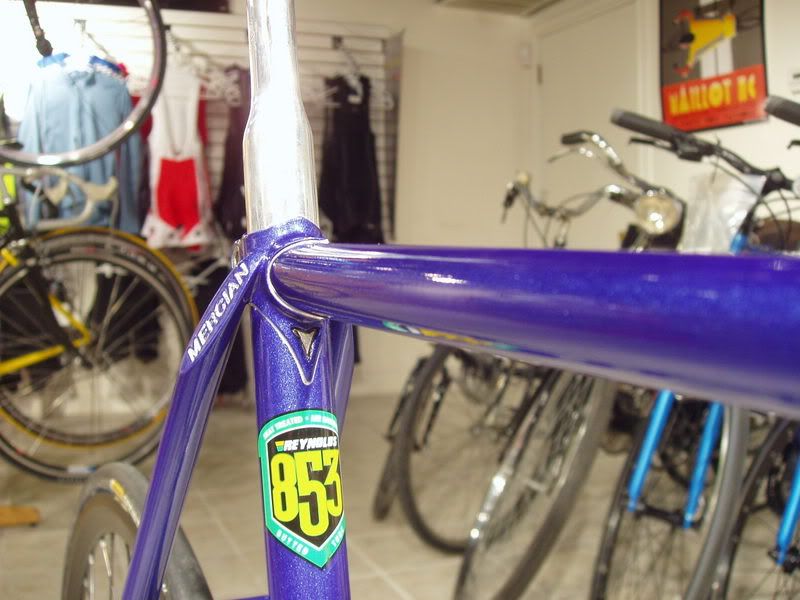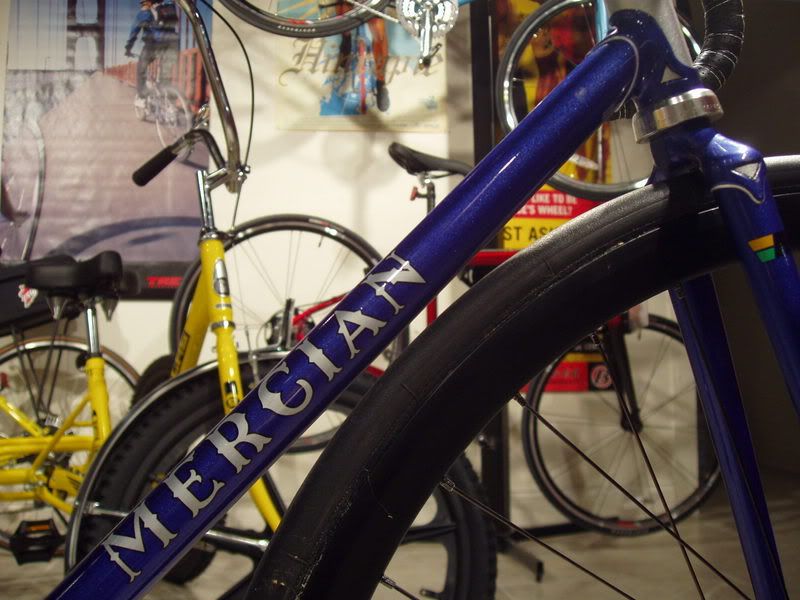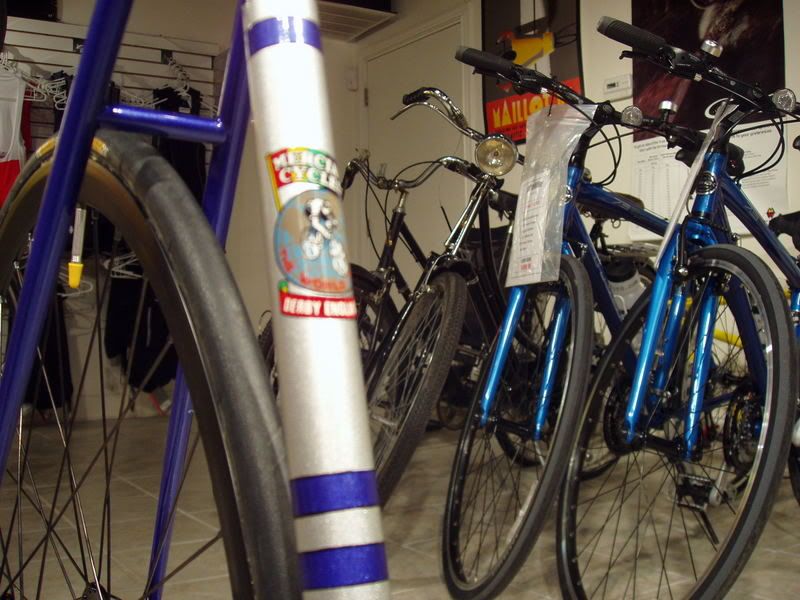 Kinda tight. Yeah, I know that I was a little overzealous with the glue, but I don't plan on rolling one any time soon!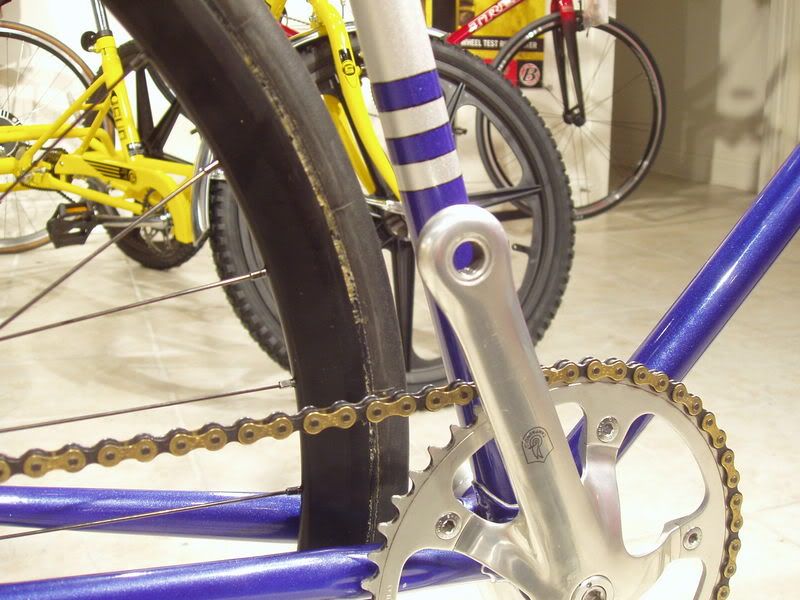 Complete sacrilege. Pro Elite tubulars and Phil Wood hubs which were financed by my C-Record wheels!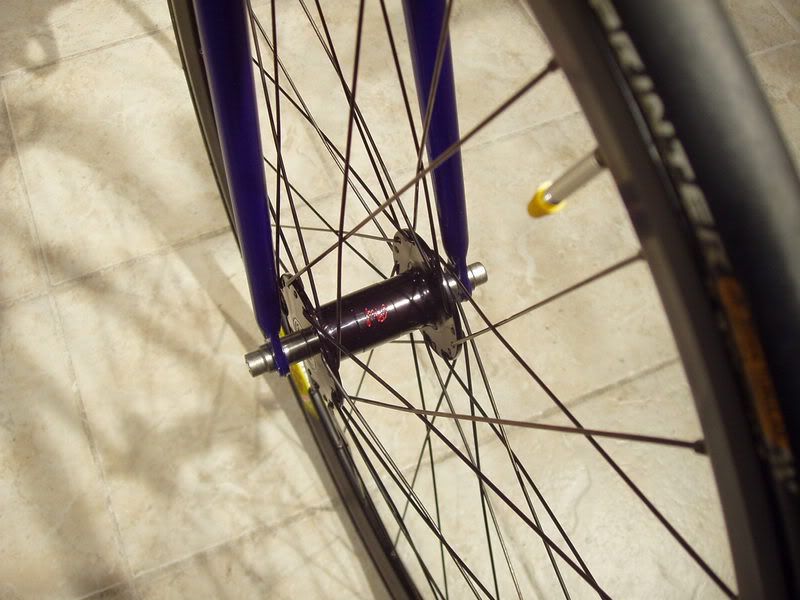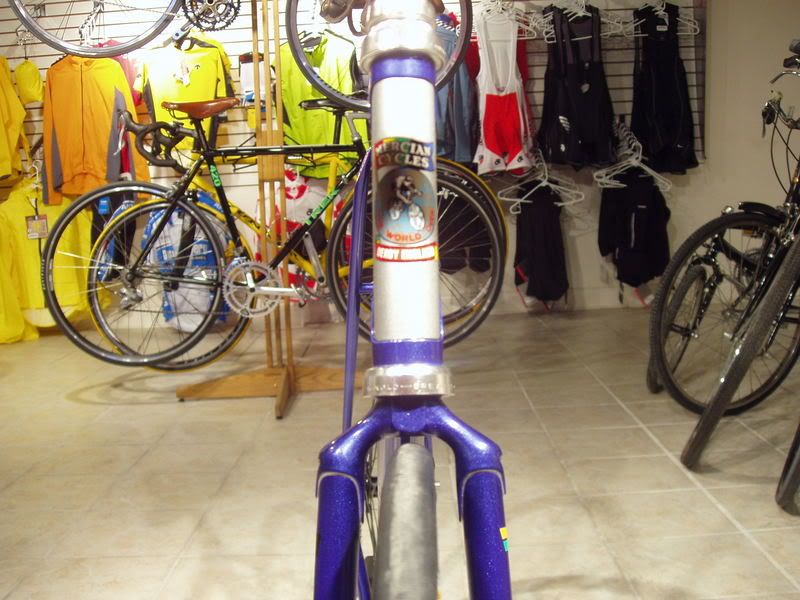 Post 'em up!